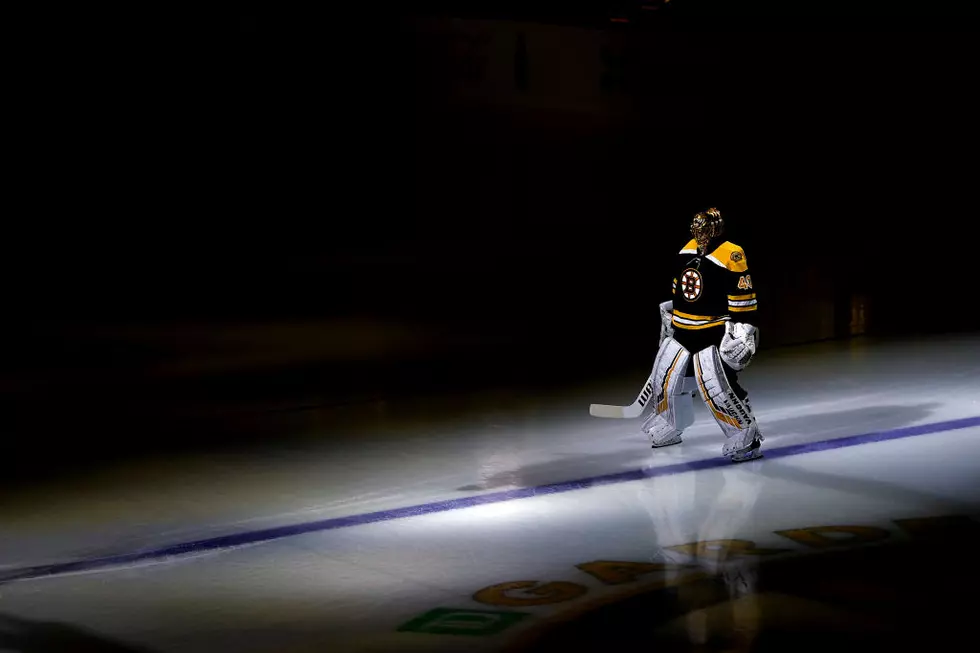 Tuukka Out Tonight as the B's take on the Islanders on New Country 94.7
Getty Images
The Bruins are in action tonight against the division-leading New York Islanders.  The Islanders are at the top of the East Division 5-points ahead of the Bruins who sit in 3rd going into tonight's game.
Tuukka Rask did not travel with the team for tonight's game.  Rask looked uncomfortable skating to the bench late in the third period Sunday when he was pulled for an extra skater.  Jaroslav Halak will be between the pipes tonight with Dan Vladar called up from Providence to back up Halak.  B's coach Bruce Cassidy downplayed Rask not making the trip saying he's feeling better and doesn't think Rask's injury would be a long-term concern.
Cassidy also announced at the press conference today that Jake DeBrusk will also not dress tonight.  DeBrusk has been a disappointment to the team so far this season.  Cassidy went as far as saying "at the end of the day, we're not quite getting out of Jake what we want."  "We just feel like we're not getting the effort required."  The 24-year-old DeBrusk has an impressive 25 goal season average over the last three seasons.  This year DeBrusk has only put the biscuit in the basket once in 17 games.
Following tonight's game, the Bruins return home for a game against the Rangers at the TD Garden on Thursday.  Below are some of the other upcoming Bruins and Celtics games that you can hear on New Country 94.7 WNAW and in Pittsfield on AM 1420 WBEC-AM.
03/09 (TUE) - BRUINS AT ISLANDERS – 6:30 PM
03/11 (THU) - BRUINS VS. RANGERS – 6:30 PM
03/13 (SAT) - BRUINS VS. RANGERS – 12:30 PM
03/14 (SUN) - CELTICS AT ROCKETS – 7:30 PM
03/15 (MON) - BRUINS AT PENGUINS – 6:30 PM
03/16 (TUE)- BRUINS AT PENGUINS – 6:30 PM
03/17 (WED) - CELTICS AT CAV'S - 7:30 PM
03/18 (THU) - BRUINS AT SABRES – 6:30 PM
What Are the Signature Drinks From Every State?
LOOK: See the iconic cars that debuted the year you were born
LOOK: The least obedient dog breeds