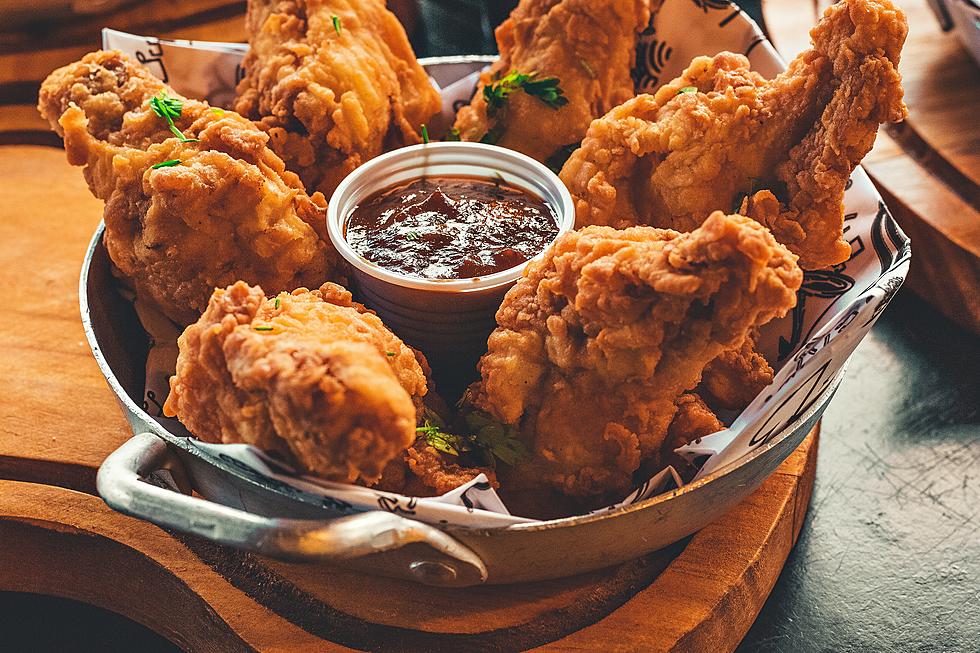 This Massachusetts Restaurant Serves the Absolute Best Fried Chicken in the State
Lucas Andrade via Unsplash
As we're on the cusp of Thanksgiving, the one thing that might be on lots of people's minds is ALL THE TURKEY! However, some may be serving a fantastic ham or even go another route and serve up some duck. While that might be the case, what if you had some fried chicken as part of your smorgasbord? I'm not suggesting you should, but it's a good segue into the fact that we now know what restaurant establishment in Massachusetts serves the absolute best fried chicken in the state.
Recently, the publication, 'Cheapism' released a list of the Best Fried Chicken in Every State. The research was compiled by expert food writers as they were able to sort through tons of reviews and rankings as well. As it turns out, if you're looking the best fried chicken in all of Massachusetts, you may just have to venture to a suburb of Boston.
Where can you find the best fried chicken in Massachusetts?
Just to the northwest of Boston, is the city known as Somerville. It happens to be home to the best fried chicken throughout the entire Bay State, at a spot known as Trina's Starlite Lounge.
As you can see, they even serve a Thanksgiving fried chicken bucket!
Here's what 'Cheapism' had to say about Trina's Starlite Lounge having the best fried chicken in Massachusetts:
A fried clam or scallop is easier to come by in the Bay State than good fried chicken, but this stylized dive bar saw an opening. It serves up plates of fried chicken with hot pepper syrup, mashed potatoes, and collard greens. Come into Trina's at brunch and they'll put it on a waffle, but you can have it with a cocktail or Miller High Life any time.
While their fried chicken looks amazing, they also serve up plenty of other dishes that look mouthwatering. You can out their full menu at Trina's Starlite Lounge here.
That's one more spot to make your way to the next time you make a road trip to the eastern side of the Bay State. After all, they do have the best fried chicken in the state of Massachusetts!
17 Restaurant Chains the Berkshires Needs Right Now
Gallery Credit: Getty Images
Reasons Why Pineapple Does NOT Belong On Pizza in Massachusetts
Gallery Credit: Getty Images
These 11 Massachusetts Towns Seem Fake...But Are They Really?
Gallery Credit: Unsplash