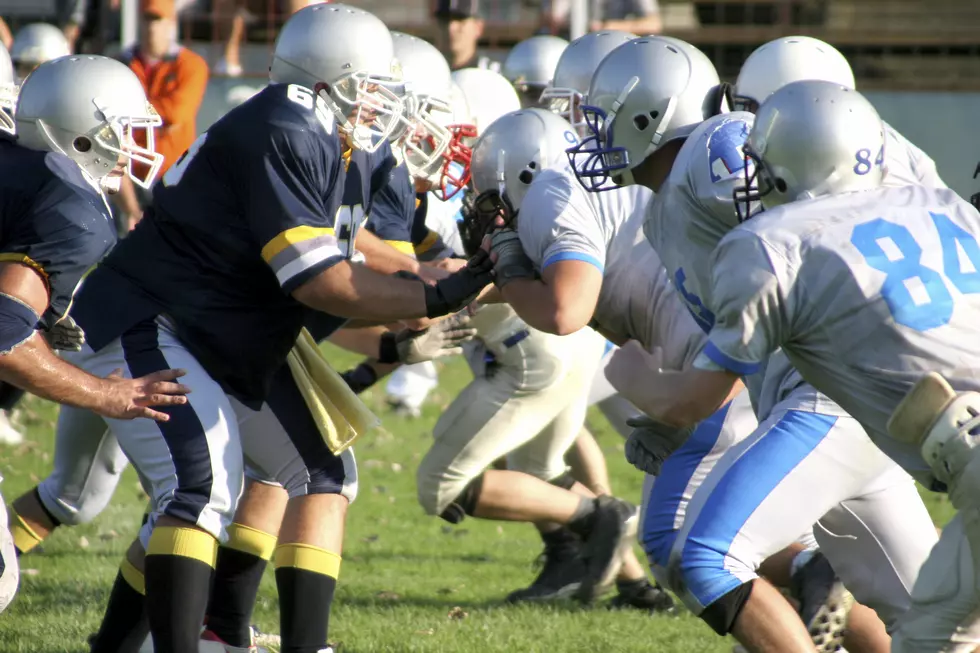 Hoosac Valley Football Repeat as Western Mass. D-VIII Champs
Vladimir Mucibabic
A Lee touchdown in the final minute of the fourth quarter sent the Western Massachusetts Division VIII championship game into overtime.
The Berkshire Eagle reports both the Hurricanes and the Wildcats scored touchdowns in the overtime, but Hoosac made its two-point conversion and Lee did not, giving the Hurricanes a hard-fought 16-14 win in the rain Friday night.
It was Justin Meczywor who put the Hurricanes in position to win the game when he scored on a five-yard run on the first series in overtime. Liam Feeley ran the conversion in, making it 16-8.
That forced the top-seeded Wildcats to score a touchdown and make the conversion. They got one, not the other, and the third-seeded Hurricanes won their second Division VIII title in as many years.
It was a rainy night in Williamstown with temperatures in the upper 30s. The conditions made it really rough for both teams to get a consistent offense going.