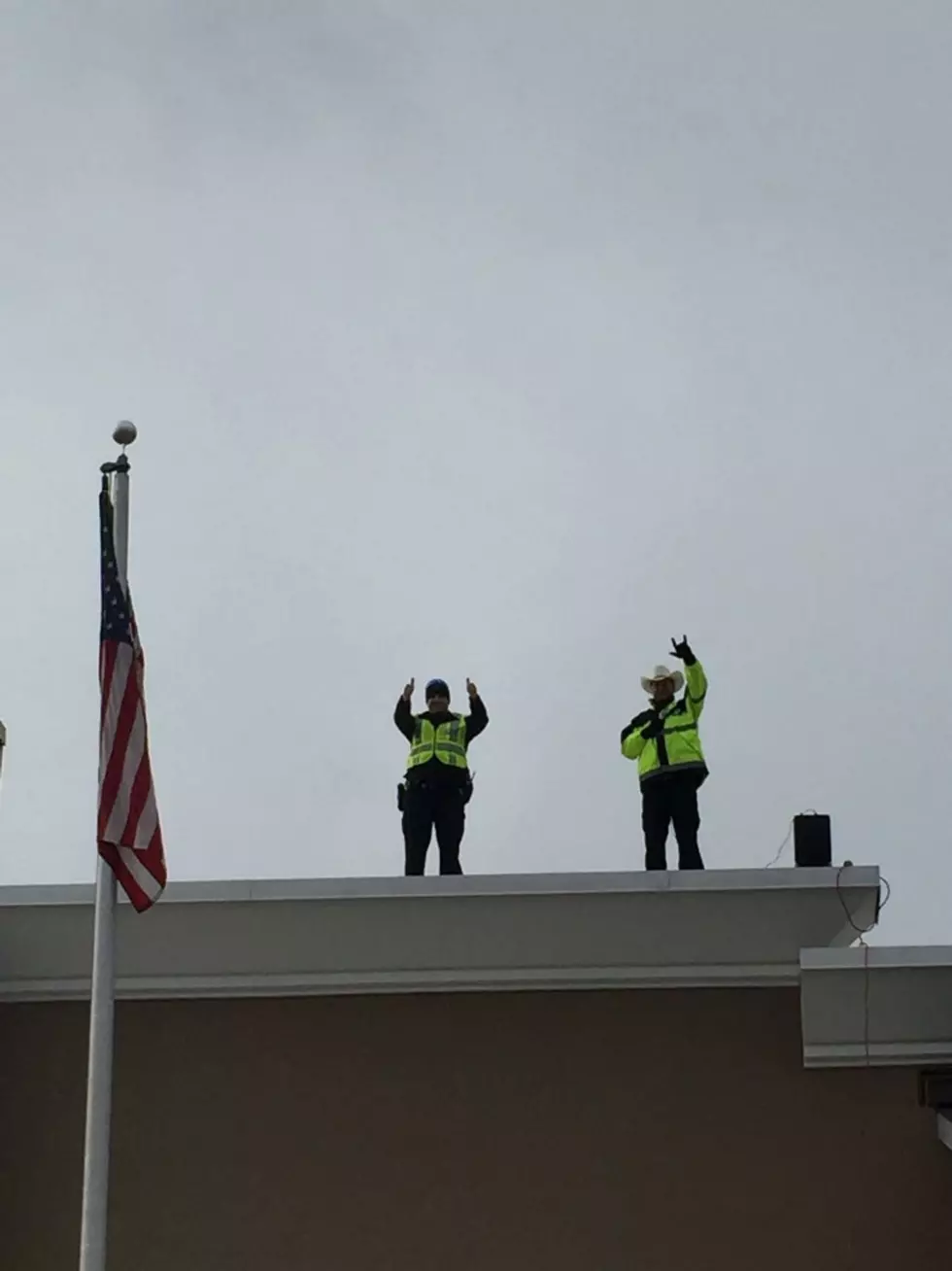 Cop On Top Fundraiser Returns Saturday
Photo: Jacob Gaylord
You're invited to come out and and join local volunteers, Fire/EMS and Law Enforcement from 10 A.M.-2 P.M. Many of them will be standing atop the Walmart on Curran Highway during the event. Fortunately, anyone can join in the fun without leaving the ground.
Officer Jacob Gaylord of the Berkshire County Sheriff's Office tells us you'll be able to drop a donation into buckets held by one of the many volunteers. There will also be a Chinese Auction, with over $2000 dollars worth of cool stuff to give away, all with the goal of not only raising money and awareness for the local athletes, but also bringing the community in North County together!
Gaylord said last year's event raised $7,000, so the hope is that this 2nd go-round will equal or top that total. About $1,600 has been raised so far from donations made by local businesses in North County and through Facebook fundraisers.