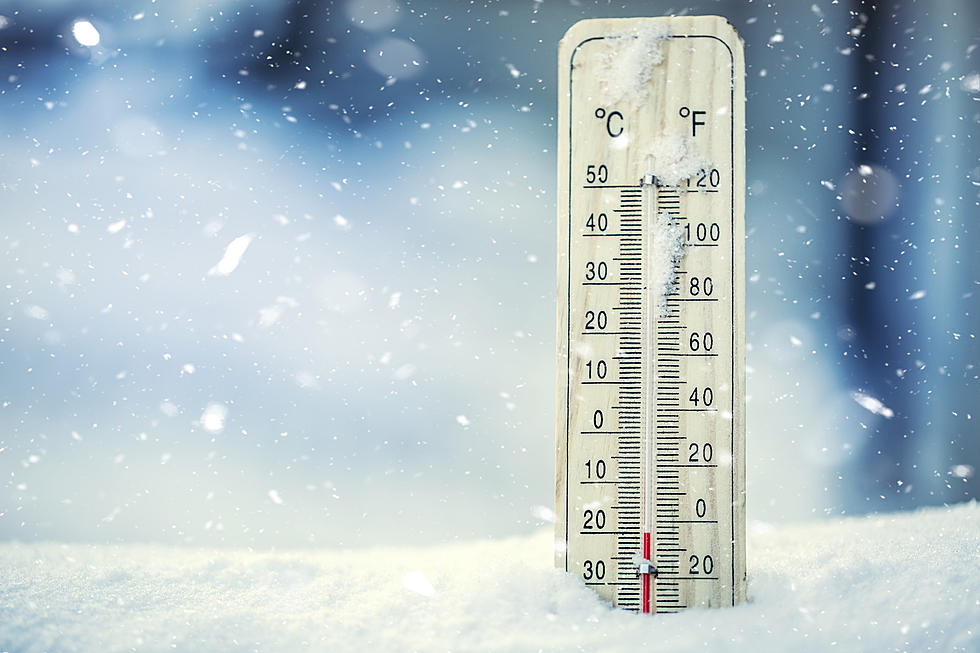 This MA Village Recorded The Coldest Temperature Statewide
MarianVejcik
Massachusetts residents: Are you prepared to experience a 36 to 48 hour period where it will feel like you are living in Alaska or Antarctica? A ferocious arctic blast is scheduled to settle into the northeast beginning late Thursday night and will last until sometime on Sunday. This bitter chill is making it's way from Canada as the country has already seen ridiculous negative number readings with some areas registering over 50 degrees below zero. If you include, the wind chills, this is just downright frigid. The one bright spot is it will not snow. Imagine if that scenario came into the picture? One does NOT want to go there.
Which leads me as to why I am writing this article. What was the coldest temperature EVER recorded in The Bay State? The answer may surprise you as the location is not that far from south county. This milestone event occurred back in 1984 in the village of Chester which is located about 17 miles east of Lee as this community serves as the gateway to Massachusetts Pioneer Valley. This hamlet recorded an air temperature of 40 degrees below zero (wind chills also included) surpassing it's Berkshire county neighbor, Worthington which has been deemed as the coldest spot statewide. The average daytime temperature in the low 20's and lows reaching 10 above or even single or below zero numbers registered on their thermometers.
As we are going to experience a 2 day cold snap, keep in mind that you have to take precautions in staying safe. Do NOT remain outdoors for long periods of time, bundle up in layers (hats, gloves, scarves the whole nine yards) as frostbite can settle in within minutes on exposed skin. You don't want to go one-on-one with Ol' Man Winter this time around as I am still flabbergasted to see people dress up in shorts and leave their homes without coats or other protective layers of clothing. Just don't even think of that option by week's end. It's common sense this weather can play havoc on your health.
Make sure your home is properly heated and my advice is to STAY INDOORS until this exits our area which won't be until Sunday afternoon, the earliest. Stock up on essentials at the supermarket as you would not need to go outdoors to pick up something you forgot along the way.
Your car needs a thorough check-up as you should make sure all necessary fluids are topped, have a FULL tank of gas and don't forget that bottle of dry gas which will prevent your fuel line from freezing up. If you need to warm up the vehicle, make sure you are in the driver's seat as you can receive a citation for idling and leaving your car unattended. It's a minor inconvenience, but in the long run, this move will truly lighten your wallet.
BOTTOM LINE: Again, I borrow this quote from Michael Conrad on "Hill Street Blues" before his uniformed troops hit the road for their daily patrol: "BE CAREFUL OUT THERE!" and this truly applies for the upcoming weekend. So much for that Ground Hog as we can safely say another 6 weeks of winter awaits us. OH JOY!!
LOOK: The most extreme temperatures in the history of every state
Stacker
consulted 2021 data from the
NOAA's State Climate Extremes Committee (SCEC)
to illustrate the hottest and coldest temperatures ever recorded in each state. Each slide also reveals the all-time highest 24-hour precipitation record and all-time highest 24-hour snowfall.
Keep reading to find out individual state records in alphabetical order.