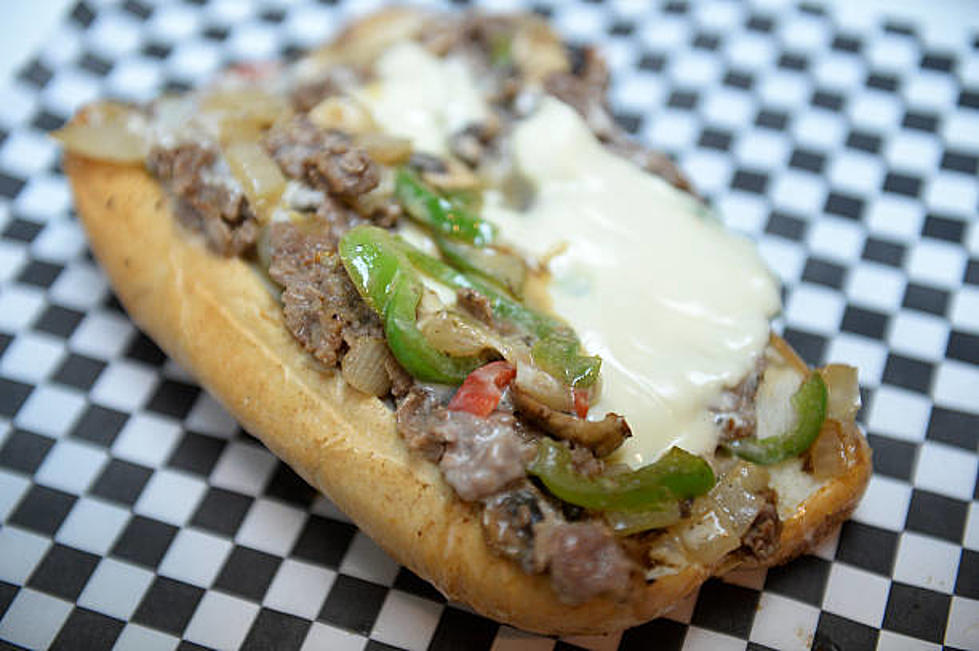 Philly Cheesesteak Joint is Opening Back Up in the Berkshires This Spring
Denver Post via Getty Images
The Berkshires has no shortage of great restaurants and eateries throughout the region. But if you happen to have a craving for a Philly Cheesesteak, there is a particular spot you have probably been missing for the past few years. This particular joint has announced a return to the Berkshires and will be opening up this Spring.
Berkshire County will once again get to indulge on BIGG Daddy's Philly Steak House as it is making a return to the region. However, it is a little bit of a changeup in location from its previous spot(s). The Philly Cheesesteak spot had previously been in Adams from 2016 until 2018. It was also in Pittsfield from 2018 to 2019. But this April, BIGG Daddy's Philly Steak House is making the move up north to North Adams, inside MASSMoCA.
In case you are someone not familiar with what a Philly Cheesesteak may look like, here is an example:
Xavier Jones is the owner and operator of the previous spots and will be taking BIGG Daddy's to North Adams. It's something he's been excited about since getting the call from MASSMoCA, when they said they were looking to put an eatery inside the art museum. Here's what Jones has to say about the opportunity:
I felt as though it was a prime opportunity, especially with MASS MoCA presenting a diverse program...Me, being a Black man, opportunities have arose at a higher rate than previous years...A lot of times, you can't get a real authentic cheesesteak outside of the Philly/south Jersey area.
Jones is hoping to bring the same authentic cheesesteaks you would find in Philadelphia, up north to the Berkshires.
While the pictures included here aren't necessarily the ones that you will get from BIGG Daddy's Philly Steak House, you at least get the idea of what to expect.
Not only will the menu highlight its Philly cheesesteaks, but it will include 15 types of wings and tenders, salads, burgers, barbecue ribs, brisket, pulled pork, mac and cheese, cabbage, greens and cornbread. The menu will also have vegan and gluten-free options available.
Jones has hopes of having BIGG Daddy's Philly Steak House in North Adam's MASSMoCA open by the last week of April. As for the hours at the eatery, it will be closed Tuesday, but open 11 a.m. to 9 p.m. on every other day of the week.
It looks like Spring time will bring Philly Cheesesteaks along with warmer temperatures to the Berkshires.
11 Restaurant Chains That Pittsfield Needs Right Now
Reasons Why Pineapple Does NOT Belong On Pizza in Massachusetts
10 Things That May Shock You About Moving to The Berkshires