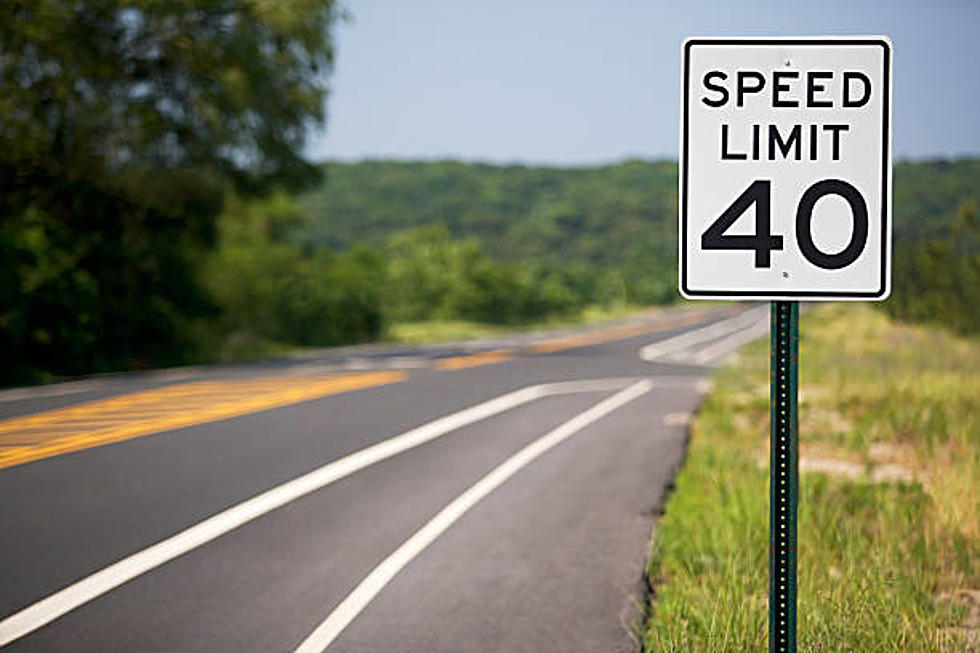 Can You Legally Drive 10 Miles Over the Speed Limit in Massachusetts?
Getty Images/Image Source
If you've lived in Massachusetts all your life like I have, you already everyone is always in a hurry to get somewhere. I'm not going to lie; I am one of those that can have a lead foot at the wheel depending on the day and if no one is in the vehicle with me. Not trying to jinx anything but anytime I was ever caught speeding, I was never issued any ticket! Have I learned my lesson? Chances are slim let's put it that way.
Okay the speeds were not that bad let's put it that way. I would never do anything to endanger the lives of others. The point is if you're driving on the Mass Pike and the speed limit is 65 mph, not one driver on the highway is driving exactly 65. The last time I drove exactly 65 was in my first car which was a 1995 Oldsmobile Cutlass Ciera with a 2.2 Liter 4 Bangor and a 3-Speed Automatic Transmission with no overdrive that couldn't get out of its own way. Not to mention, no cruise control!
Anyways, getting to the point can you legally go 10 Miles over the speed limit in Massachusetts?
From my personal experience, it's usually an officer discretion depending on the time of day and location. Legally no, as according to pdonovanlaw.com. A speeding ticket fine is $100 for any speed up to 10 miles above the posted speed limit. The fine increases by $10 for each additional mile after the first 10. For example, if you get pulled over for driving 16 miles above the speed limit, your fine will be $160. If you get pulled over for speeding in a posted work zone, the amount of the fine as calculated above will be doubled. Hence why you seen those fines doubled signs in work zones!
What is your personal experience cruising 10 miles over the speed limit Massachusetts? Let us know on our station app and I promise I will not rat you out! 
These 16 Bizarre Massachusetts Laws Are Completely Insane
LOOK: What major laws were passed the year you were born?
Data for this list was acquired from trusted online sources and news outlets. Read on to discover what major law was passed the year you were born and learn its name, the vote count (where relevant), and its impact and significance.