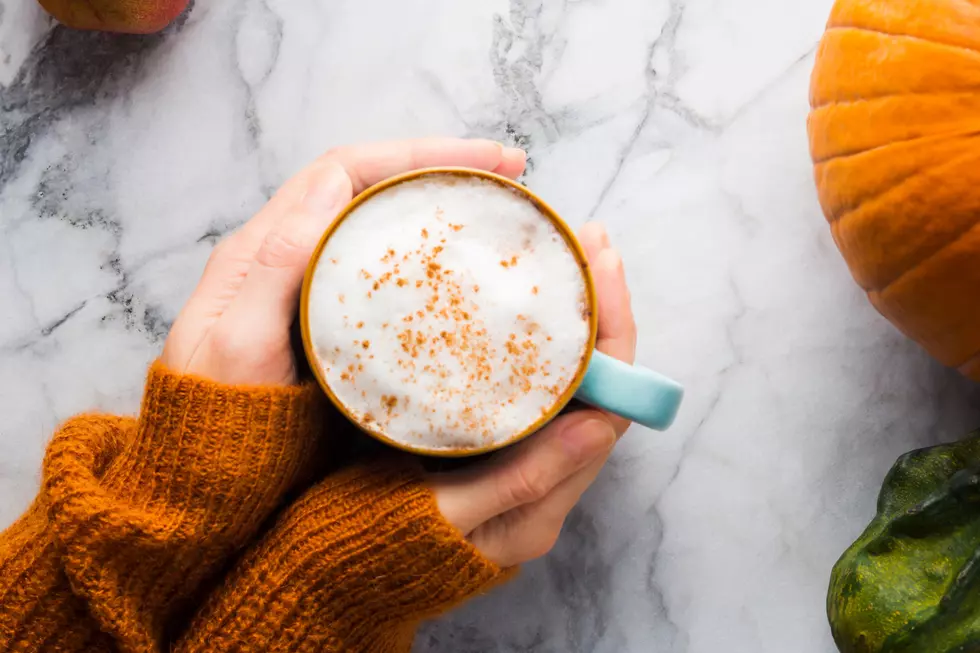 5 Massachusetts Coffee Houses That Are Must Stops For ALL!
tenkende
Oh, coffee. So many of us are addicted to that all important caffeinated beverage that jump starts your day. While Massachusetts certainly has its share of chain shops, the Bay State also offers a multitude of unique and delightful cafés. Best of all, they are LOCALLY owned and you'll be supporting local businesses on a daily basis (and that to me is a GOOD thing, best said by The Fine Young Cannibals in 1989)
Let's re-cap five of the BEST coffee houses that you can pay an all-important visit while you're on the road. This first stop is the ONLY location that made the cut here in Berkshire county. The rest are out east, NOT as far within driving distance.
(Photo of Lenox Coffee courtesy of their Facebook page)
The Lenox Coffee Shop is located right on Main Street, with plenty of shopping and people-watching while you relax. A perfect opportunity to support this vibrant Berkshire community. They are open late on weekends, until 7 p.m. plus there's plenty of seating, so you don't have to worry about sipping their exclusive cup of java while standing up during peak hours in the morning and late afternoon.
(Outdoor sign photo courtesy of their Facebook page)
Located at College Highway in neighboring Southwick, Mrs. Murphy's Donuts offers a unique brand of freshly brewed coffee and don't forget to order one of their taste tempting donuts. keep in mind, they are open Thursday through Sunday mornings until 12 noon and closed on Mondays, Tuesdays and Wednesdays.
(Logo photo courtesy of www.onlyinyourstate.com)
Agawam's Java Stop is on Springfield St in Feeding Hills (just east of Southwick) as they recommend a cup of espresso for that motivating jolt (They follow "The Sugar Shack's" mantra as it tastes mighty GOOD!) Check out their variety of coffee options plus a variety of breakfast and lunch offerings prior to their 3 pm closing (closed earlier on weekends at 1 pm).
(Photo courtesy of www.onlyinyourstate.com)
Since 2013, Pan'e Dolcetti on Boston Road in Wilbraham has brought locals and out-of-town visitors some of the finest coffee on a daily basis as they also offer a variety of reasonably priced breakfast and lunch options . The perfect pit-stop before heading out to Springfield, Worcester and Boston. They are open Wednesday though Sunday from 8am to 2 pm and on weekends between 9am and 2 pm.
(Photo of 1st Dunkin Donuts Shop, courtesy of www.onlyinyourstate.com)
We save the BEST for last: For all you Dunkin' Donuts fans, you MUST make a pilgrimage to the chains' first and original location at the southern artery, which is located in Quincy. This Dunks has been in business since 1930 and it presents a charming retro atmosphere plus your standard DD fare is available for purchase, but is a mandatory spot to check out if you're a Dunkin' devotee.
BOTTOM LINE: If you are a coffee lover, The Bay state has unique stops to get some of the best coffee and they are all LOCAL businesses as your dollars stay within the particular community. If you've never been to any of these aforementioned hangouts, be sure to try one of these five outstanding statewide locations if you've never been to them before. Your coffee fix awaits you!
(Some information obtained in this article, courtesy of www.onlyinyourstate.com)
What Are the Signature Drinks From Every State?