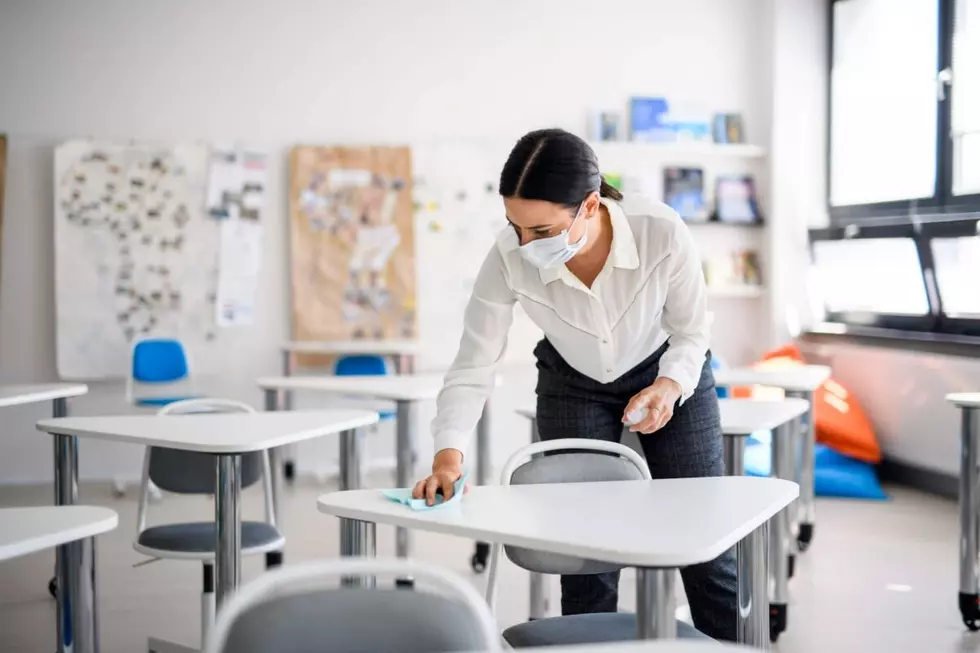 With NA Students Headed Back To Schools, District Warily Eyes Spring Break
Shutterstock
The Berkshire Eagle reports as many as 90 percent of North Adams elementary school students will be in classrooms again by early April, according to Superintendent Barbara Malkas.
With a push from the state to resume in-person learning, elementary school students are set to return April 5 and middle schoolers on April 28, after the district's spring break. There is no set date for high schoolers to return.
Malkas told The Eagle that she expects 85 to 90 percent of elementary school children to return, with the rest remaining in full remote learning. But, she remains wary about the timeline for restarting in-person learning, including opportunities for coronavirus spread during spring break, and how the influx of students might change the levels of risks for teachers and staff, including many who have not had the chance to get vaccinated yet.
With more students in classrooms and reduced space between those students — the Centers for Disease Control and Prevention now says just 3 feet is recommended — Malkas and other school leaders and staff worry that the equation might change.