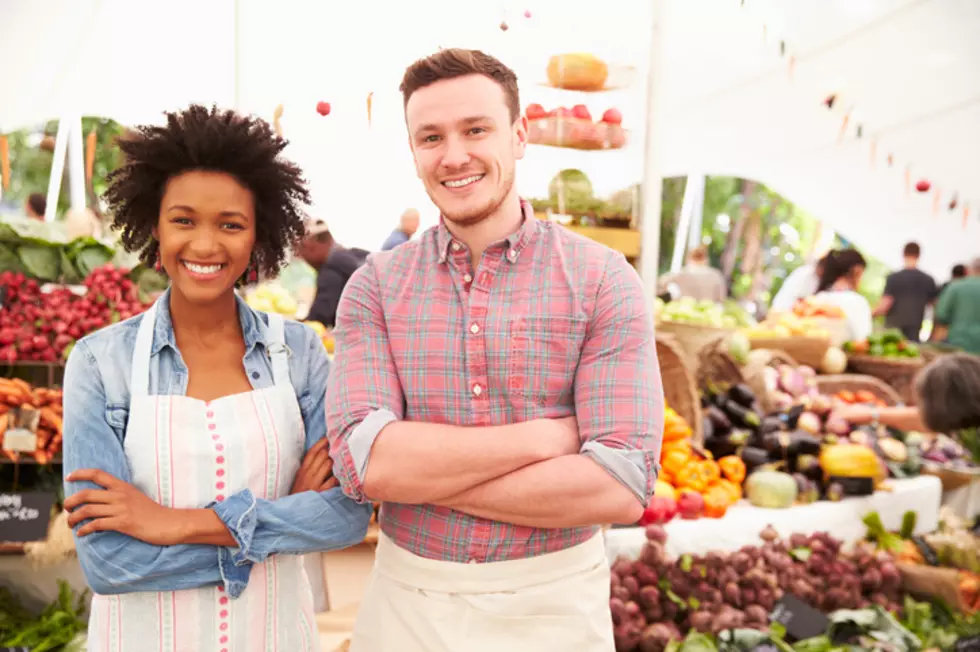 Williamstown Farmers Market: Food, Family Atmosphere, Fiddles
monkeybusinessimages
It's easy to see why the Williamstown Farmers Market is going stronger than ever.
iBerkshires.com reports that last Saturday morning, nearly 30 vendors offered everything from freshly picked apples to fresh-baked treats to hand-crafted wooden bowls.
The near-capacity crowd of vendors attracted community members, Williams College students and tourists to the municipal lot at the bottom Spring Street — not to park but to partake in the region's bounty.
Saturday mornings from May through October are all about local produce in Williamstown's downtown.
And the market's growth reflects the diversity and growth of what area farms have to offer.
The Williamstown Farmers Market welcomed six new vendors this year, including three — Williamstown's Bigfoot Farm; Stephentown, N.Y.'s, Grateful Greens; and local food truck Cornucopia — that are in their first year of operation.
Most of the vendors — about three-quarters — are signed up for the full season at the market, Hogeland said. Some came on during the season after their specific crops started to come in.
The organizers also want to create a weekly event to keep visitors coming back.
Through a grant from the Fund for Williamstown, the market has acquired picnic tables with umbrellas for patrons to stop and dine or just socialize and enjoy the live music at the market each week.
Oh, and to add to the atmosphere there's music. In fact last week included a two-hour concert by Rosin and Beaux, a monthly feature at the venue, and the Williamstown Farmers market debut of Cafe Budapest.
For more on the Williamstown Farmers Market check out williamstownfarmersmarket.org.