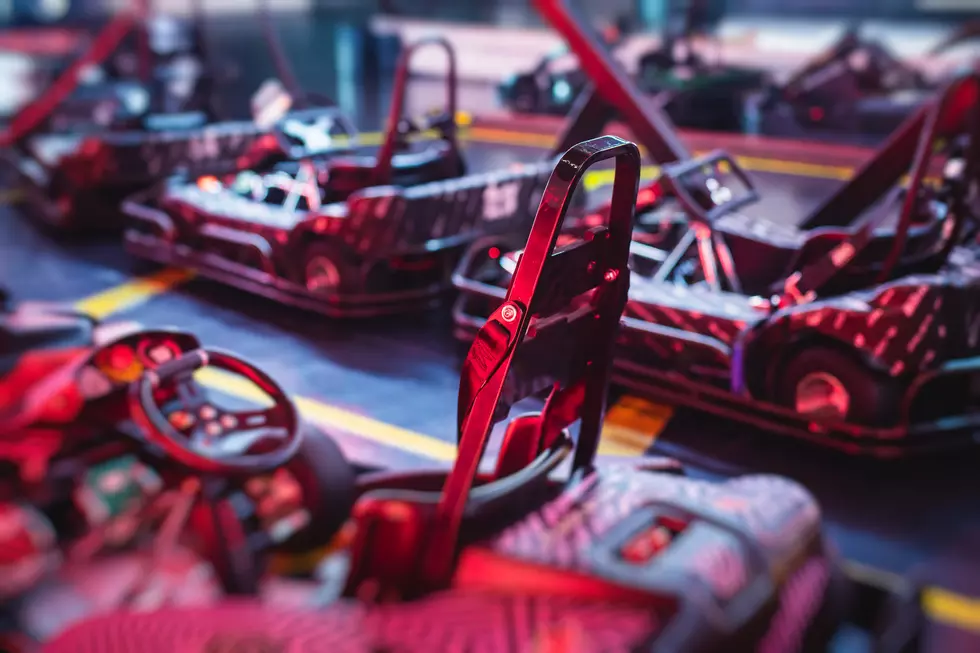 This Weekend, Take A Ride To MA's "Largest" Go-Kart Track
Nikolay Tsuguliev
Four years ago, the world's largest indoor go-kart racing track opened it's doors and it's located right here in Massachusetts.
Supercharged Entertainment is a 12 acre complex that is situated east of us in Wrentham just off route 1 as their slogan states "there is something for everyone". This venue features a multi-level, temperature-controlled karting center (yes it is air conditioned for these summer months), a "ninja wipeout arena" which was inspired by the reality TV series "American Ninja Warrior," a trampoline zone, a gaming area, and you can satisfy your appetite as they have a full-service bar and restaurant in the premises.
This particular location also offers Lamborghini electric karts which have described as "dream vehicles" while circling the track. Keep in mind, anyone who is 4-foot-10 and taller are welcome to drive an assortment of 18-horsepower and zero-emission go-karts on the arena's 80,000-square-foot track.
It is suggested you take a spin at "The Ninja Wipeout Arena" which has been compared to a dynamic obstacle course, truly the first of its kind and offers featuring challenges including gorilla swings, spinning logs, bionic bumper cars, spider and lava pits. Worth a try if you ask me!
Supercharged Entertainment offers pricing options for individuals and groups as you can celebrate birthday parties and they will accommodate student field trips as this exodus will truly have you come out for a future visit to this grand facility which operates Monday to Thursday from 10 a.m. to midnight. They also offer extended hours on weekends, Fridays and Saturdays as they're open at 10 a.m. and will close at 1 a.m. Sunday hours are between 10 a.m. to midnight. Plenty of time to enjoy!
Check out their Facebook page by going here as they have a plethora of action packed photos as racing enthusiasts are having the time of their lives. You can also get more detailed information by logging on to The Super Charged Entertainment web site.
BOTTOM LINE: Ladies and gentlemen: Start your engines and as the Beach Boys used to say: HAVE SOME FUN, FUN, FUN!!!
(Some information obtained in this article courtesy of www.boston.com)
(Photo images courtesy of Super Charged Entertainment's Facebook page)
RANKED: These are the richest race car drivers