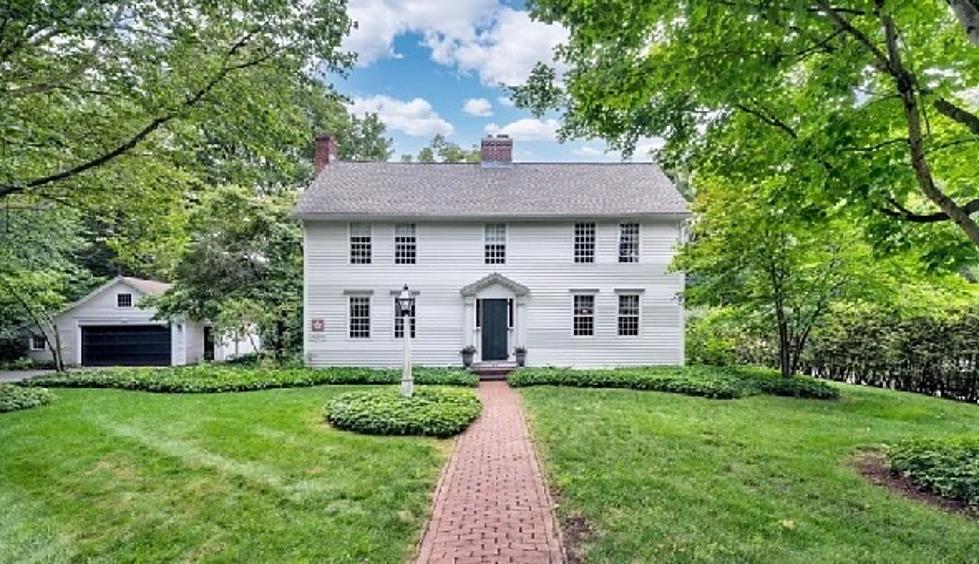 This $725K Massachusetts Colonial Home is More Than 75 Years Older Than MA
Realtor.com / NRG Real Estate Services, Inc.
There's nothing quite like a Colonial home in Massachusetts. Every one of them have such a rich history, given their age. That being said there are some out there that can have lots of value, given the fact that they are more than 75 years older than the Bay State itself. In fact, this home was so unique, the popular publication, 'The New York Post' did their own write up on it.
The specific article was titled 'Older than its state: The 1710 Hale House in Massachusetts is listed for $725K. The Massachusetts Colonial home used was built in 1710 and has some amazing modern features that the term 'Colonial' nor the look of the outside, do justice. The four bedroom, three bathroom house is was built on just 0.76 acre, with a total of 3,870 square feet and makes up for everything it lacks from the outside on the inside. The home itself was built 78 years before Massachusetts officially became a state.
'The New York Post' gave a brief background on the home that is filled with some pretty impressive history:
Built in 1710, the 3,800-square-foot, Colonial-style home known as The Hale House originated in the New England of yesteryear and what was once a rural farming community...For context: This home is older than the Commonwealth of Massachusetts, which remained a colony until 1788...As for the home on the market, the four-bedroom place at 37 Birnie Road is also known by the name of its first owner, Thomas Hale, who lived there with his family until 1750.
The Hale House is located at 37 Birnie Road in Longmeadow, MA and is being sold by the NRG Real Estate Services, Inc. for $725,000. After reading that, the only left to do is show you what's on the inside. Let's take a look: