These Are The 3 "Hot Spots" To Visit IN MA
As fall is officially under way, there is no doubt that visitors will flock to these locations as they check out the foliage and plan the ultimate day trip here in The Bay State. Guess what! Two of these "hot spots" are located in western Massachusetts.
First up, we spotlight our backyard "The Beautiful Berkshires" where nature and the arts exist compatibly in our hilly areas which measure under 1,200 feet (360 meters) high though some areas are reported to climb higher to the sky. The Berkshires are filled with hiking trails, including parts of the Appalachian Trail.
The highest waterfall in Massachusetts, Bash Bish Falls, is located in south county. For those travelers who get tired of hiking can take in the latest exhibits at the Norman Rockwell Museum in Stockbridge.
During the summer season a concert at Tanglewood Music Center is highly recommended where top named performers take center stage and no doubt, crowds from all over the nation will stop by to see a LIVE show in our vicinity.
A suggestion: Get there early to avoid traffic tie-ups as The Boston Symphony Orchestra also makes its summer home right here in the Berkshires.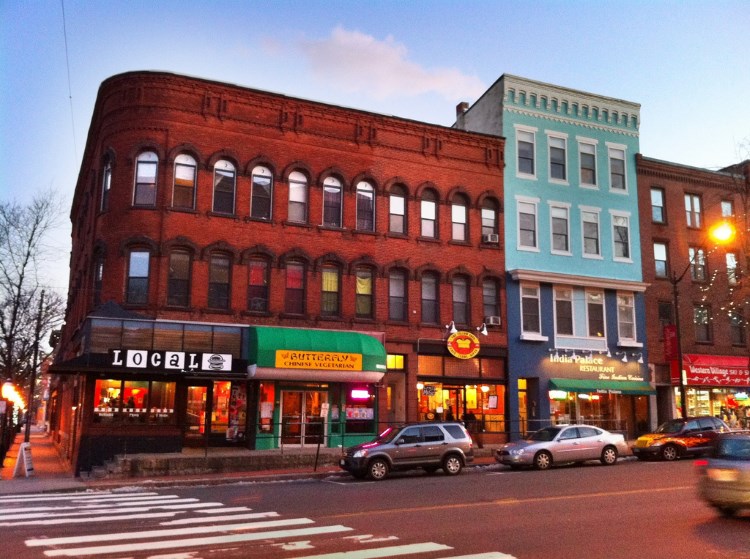 Trace Meek / Flickr
Did you know over 20 percent of Northampton is devoted to open space and greenways, which make strolling a delight so don't forget to slip on a good pair of walking shoes or sneakers as an adventure awaits you. Various cultural activities also include a vibrant music scene and annual film festival.
At number 3: For those who want to travel by car and within the seven seas, Nantucket island remains a popular destination for local residents and visitors. In the early 1600s, this area was a refuge for Native Americans who wanted to escape the European settlements on mainland Massachusetts; On a historical note, its name was derived from an Algonquin word. Today, the island serves as a playground mainly for the wealthy and also has one of the highest home property values in the United States.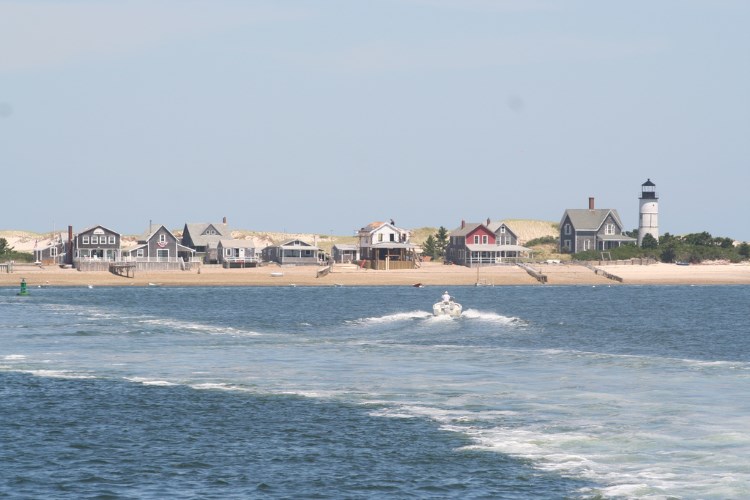 hdreisler / Flickr
Rounding out the top 5, Cape Cod is an arm-shaped peninsula located on the easternmost part of Massachusetts. It has developed into one of the most popular places to visit during the summer months. Lighthouses, cranberry bogs, swimming beaches, walking and biking trails are a must to see. The popular resort town of Provincetown, at the very tip of that peninsula, is the site of the first landing of the Pilgrims in 1620.
While Cape Cod is known for its artist colonies and quaint villages, Hyannis is a popular stopover, part of the cape's largest town of Barnstable, as the area served as the Kennedy family's summer home. It is also a situated location to reach Massachusetts' outer islands, so plan accordingly for the vacation of a lifetime.
Finally, Boston is loaded with history, from being one of the oldest cities in the United States (it has been in existence since 1630) to hosting the world's most famous tea "party." Visitors can relive Boston's participation in the American Revolution by walking the Freedom Trail. But the commonwealth's capital is so much more than history.
Beantown is the largest city in Massachusetts and all throughout New England which is also is home to successful professional athletic teams and the Boston Pops Orchestra who are known for their annual 4th of July concert. Whether travelers are visiting Paul Revere's house or Fenway Park, cultural activities and fine dining opportunities await you in this eastern city by the bay.
(Some information obtained in this article courtesy of www.touropia.com/best-places-to-visit-in-massachusetts)
LOOK: 50 cozy towns to visit this winter
Stacker
created a list of 50 cozy American towns to visit each winter. Towns were selected based on visitor opinions, ratings from nationwide publications, and tourist attractions.
Gallery Credit: Laura Ratliff