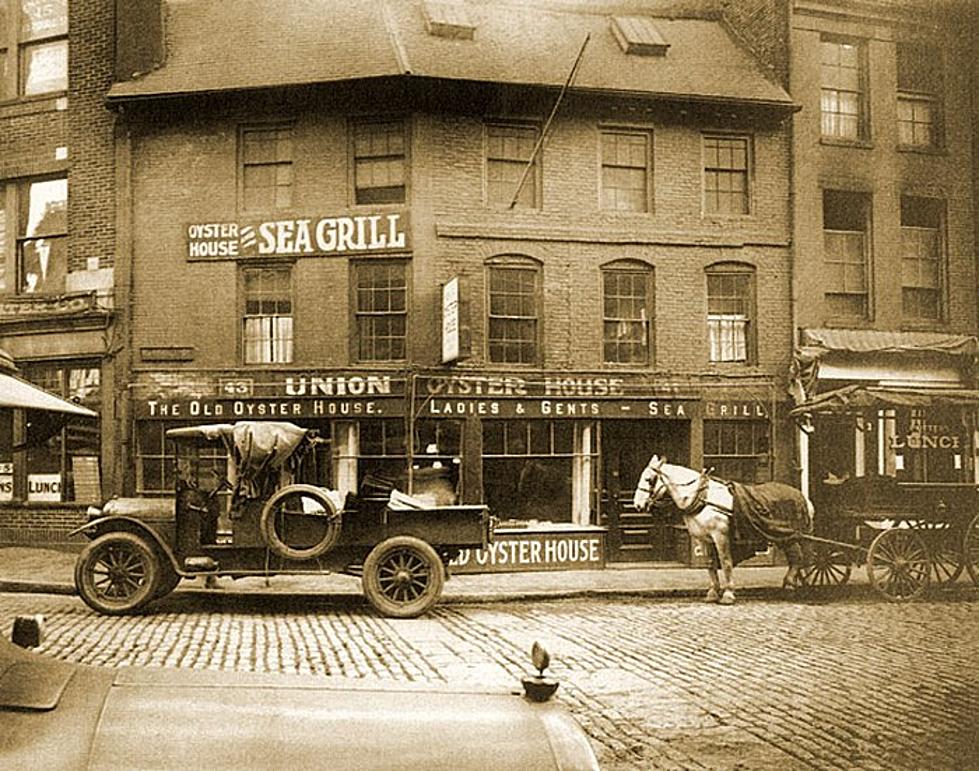 The Oldest Restaurant In Massachusetts is 196 Years Old And Still Open
onlyinyourstate.com/Union Oyster House
We all know that Massachusetts has been around since the days before we became one nation. If you didn't know that I suggest you catch up on your history (just kidding LOL). According to onlyinyourstate.com, it makes sense that we have one of the oldest restaurants in the country where this place served the founding fathers and still makes incredible seafood to this day. It is considered the oldest restaurant operating in America and is now known as a National Historic Landmark.
What Is the Oldest Restaurant in the United States in Massachusetts?
What you're looking at is The Union Oyster House located at 41 Union Street, in Boston, Massachusetts. It was built in built in 1704, but the structure didn't become a restaurant until 1826. Which explains why it's considered 196 years old. 
Some pretty famous people have been regulars at the Union including Daniel Webster who was known to finish at least six plates of oysters in one sitting! Do I want to try that now? Hmmm...
Even former President John F. Kennedy had his favorite booth at the Union, which is now marked with a plaque, in case you want to reserve a seat in advance where Mr. President once dined.
Here's a piece of history that's bizarre, King Louis Philippe of France actually lived in exile on the second floor of the restaurant in 1796 and earned his keep by teaching French to young American women.
The first American waitress known as Rose Carey, started work at the Union Oyster House in 1920. Up until then, servers were exclusively men. Her picture can be found on the wall near the stairway.
Originally being called Atwood and Bacon Oyster House, it was almost immediately changed to the now known Union Oyster House. Some other interesting piece of history toothpicks were imported from South America, and that Harvard students were paid to loudly request them in order to popularize the new tool.
Clam Chowder is certainly a must when I decide to visit this historic place. After all, Mr. President loved his chowder!
Don't forget the lobster rolls.
Oh, and the famous oysters! After all, it is an Oyster House.
It's amazing how almost 200 years of history behind this place, this restaurant has held up for the test of time and is still serving up phenomenal fare for the City of Boston and beyond. 
READ ON: THIS PLACE ALSO MADE THE TOP 10 OLDEST RESTRAUNTS IN MASSACHUSETTS:
10 OLDEST RESTAURANTS IN MASSACHUSSETTS
Here is a look at 10 of the oldest restaurants in the Commonwealth of Massachusetts
17 Restaurant Chains the Berkshires Needs Right Now