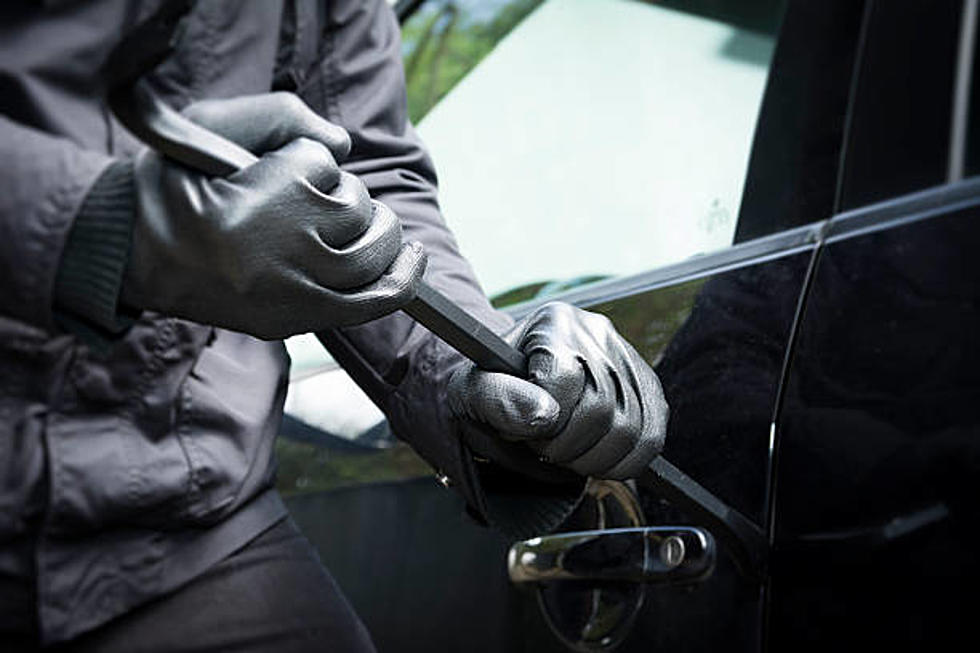 The Most Stolen Vehicle in Massachusetts Is Not What You Think It Is
Getty Images/Westend61
When we think of car theft, we immediately think of a luxury vehicle as being the main target. Especially in a highly populated area where cars thieves lurk around. But guess what, according to this study luxury especially if you're thinking about Tesla and BMW did not top the list as the most stolen vehicle in the Baystate.
So, what vehicle made the list for the main target for car thieves?
While car thefts have been on the low side in Massachusetts, you never would've guessed that the Honda Accord tops the list for the most stolen vehicle in Massachusetts. Especially it's just an everyday fuel saving mid-size sedan and not a fancy luxury vehicle.
This information comes from Quote Wizard, a website used to quote car insurance. FBI crime data stated that the Accord is also the most frequently stolen car model in Rhode Island and Connecticut. For Massachusetts, the next most frequently stolen car models are similar to the Accord which include Honda Civics and Toyota Camrys. The Camry I can certainly relate to since I drove a 2003 Toyota Camry until it didn't run anymore.
It's not just fuel-efficient sedans are most commonly stolen cars across New England. The report also found that, like in many rural states, the most frequently stolen car model in Maine is a Chevy pick-up truck, while in New Hampshire, it's a Ford pick-up truck. I can see Chevy and Ford owners having a real argument about that now. LOL.
We can't forget Vermont, which was the only state in the country to have any Subaru models among its top three most frequently stolen cars. According to the report, the Impreza took the state's number one slot. Another big thing to watch for on the Honda Accord as the most stolen vehicle in Massachusetts is not just the car itself but the catalytic converter that goes with it.
The good news for anyone who owns a Honda Accord in the Baystate, the report found that car theft in Massachusetts has decreased by nearly 40% since 2011, even while 30 out of 50 states saw increases in car theft during that time.
Below is a list of tips for preventing car theft from the National Highway Traffic Safety Administration (NHTSA):
Close and lock all of your car's windows and doors when you park.
Park in well-lit areas.
Do not leave valuable items uncovered in your car.
Use a car alarm or steering wheel lock.
Always take your car key with you. Do not keep it in your vehicle.
10 Items You Should Never Leave In Your Vehicle - Thieves Love These Items
We've all been guilty a time or two of leaving one or more of these items behind in our vehicles. However, thieves love these particular items for the ease of making some major cash down the road. Find out which items make the cut in our list below.
Does Toothpaste Really Clean Your Vehicle's Foggy Headlights? [Life Hack Test]
According to
Carhop.com
, cloudy headlights are a relatively modern issue. Originally, car manufacturers used glass domes for the front of their headlights until sometime in the 1980s when they switched to "polycarbonate or plastic" I assume because it was cheaper. Unlike glass, plastic is more susceptible to
oxidation
which is caused by the UV light created naturally by the sun. Dust, debris, and road grime also contribute to clouding up your lights.
They also say toothpaste can be used to clear that cloudiness thanks to the same mild abrasives that also remove plaque and other gunk from your mouth. As someone who has to see it or try it before I believe it, I decided to give it a shot by following their steps and seeing for myself if they were right.
MOST RECKLESS DRIVERS' VEHICLES
We've all seen 'em.
That souped-up vehicle sitting next to you at the red light or blowing your doors off on the interstate.
When you lay eyes on one of those beauties, the thought runs through your mind - 'Man, I would get in SO much trouble behind the wheel of that bad boy'.
And you're probably right. But which vehicles on the road today are causing drivers to take the most risks?