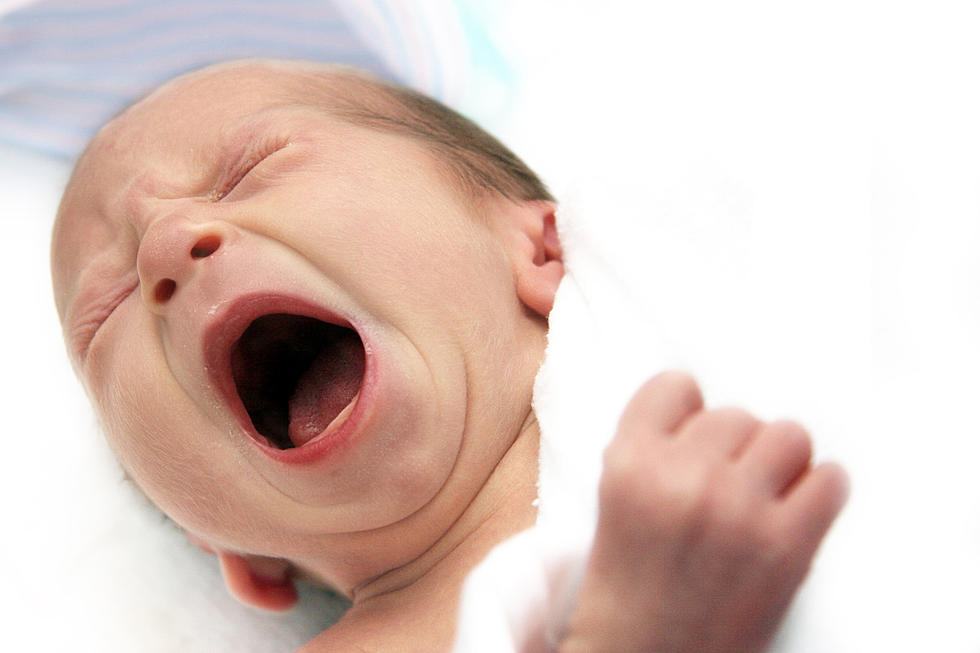 Surprise "Your Not Passing a Kidney Stone…You're Having a Baby"
Galina Barskaya
Can you imagine not knowing you are pregnant and all of a sudden you have severe cramping and the next thing you just had a baby.  That what happened to a couple in Peabody Mass according to a story by NBC Boston.
Last month on March 8th Melissa Surgecoff started feeling pain and serious cramping.  Her fiancé Donnie Campbell called 911 thinking that Melissa was possibly passing a kidney stone.
To the couple and the EMT's surprise, it was not a kidney stone, but a baby boy.  In the NBC Boston story they reported that Mellissa was recently diagnosed with multiple sclerosis and thought her weight gain and the discomfort she felt at times was due to side affects from new MS medication and mentioned she had always had an irregular cycle.
Even without prenatal care mom and baby Liam are doing just fine.  They were home from the hospital in just a couple of days according to the report.  They have since received a lot of attention and gifts of diapers and baby supplies.
The couple were scheduled to get married in 2020 but like all plans last year they had to put it off until the pandemic is over.  Although baby Liam came as a complete surprise, the new parents are filled with joy and say they wouldn't change a thing.
You can see the video and complete story by clicking this link to NBC Boston.
LOOK: The most popular biblical baby names