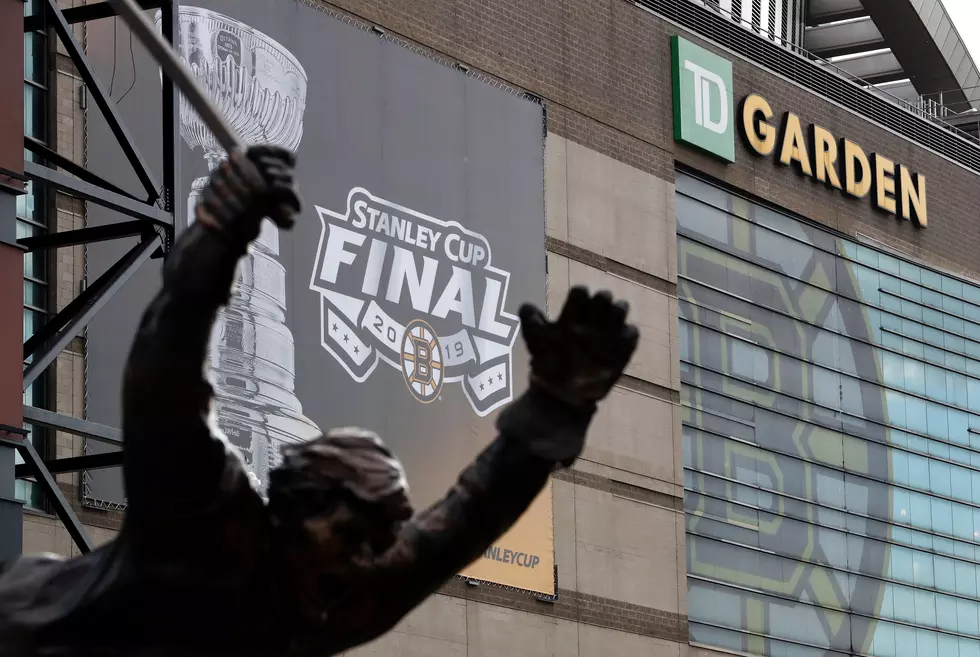 Stanley Cup Game 7 Tonight on WNAW
Getty Images
Game Seven. Two words that quicken the heart of any sports fan, whether it's in the World Series, NBA Finals, or Stanley Cup.
Tonight fans of the Boston Bruins and St. Louis Blues will get to experience the exhilaration. The champagne will be on ice and Lord Stanley's Cup will be in the house at the TD Garden. The B's will be looking to claim the Cup for the 7th time, the first time since 2011 when they beat Vancouver in 7. The Blues have never won the oldest pro sports trophy in North America in 3 previous finals, the last in 1970 when they were swept by the Bruins on Bobby Orr's famous "flying goal" in overtime.
You can hear it all play out tonight on AM1230 WNAW following Red Sox baseball. Our coverage will start with the Bruins pregame show at 7:30. If this afternoon's Sox-Rangers game runs long, we'll join the Bruins broadcast in progress.
Game Seven for the Stanley Cup. The whole ball of wax, the whole enchilada, no tomorrow. Tonight on AM 1230 WNAW.