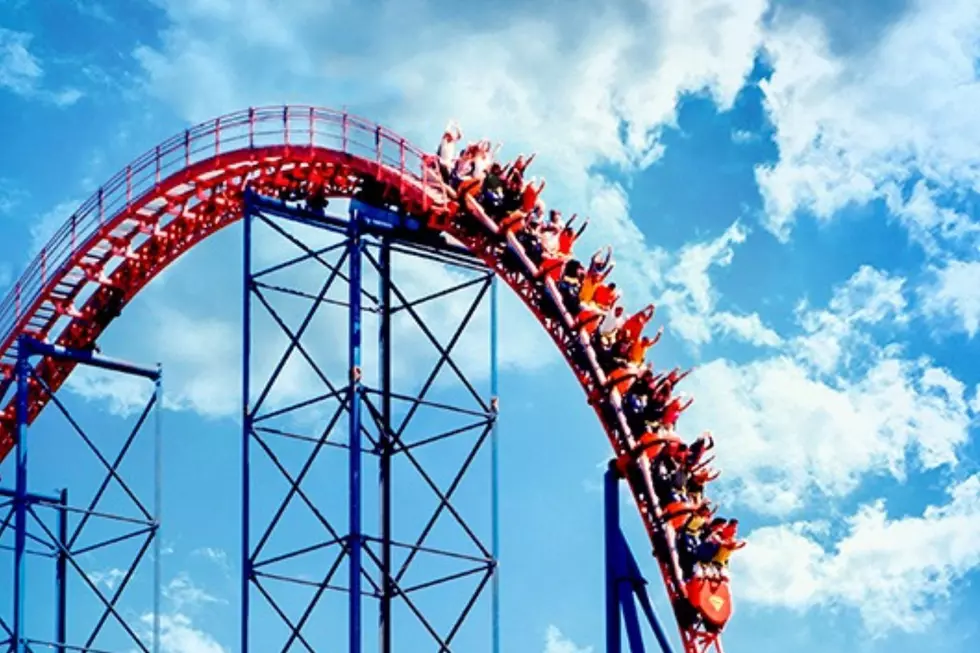 When is Six Flags New England Opening to the Public This Year? (videos)
Six Flags New England - Facebook
Though I haven't been in quite a while, one of my favorite Massachusetts attractions during my youth was Six Flags New England. Located in Agawam, I was a big fan of going to Six Flags during my younger days especially when the park was still known as Riverside. Riverside Park is where I experienced my first concert in 1992. The lineup of bands included "Cracker," "Gin Blossoms" and "Spin Doctors." It was a fun first concert especially since I was able to see three bands.
Another aspect of Riverside Park that I was fascinated by was the "Loop Coaster" a.k.a. "Black Widow." I'm not sure why I was so fascinated with this coaster as all it was was a singular loop. The whole ride lasted about 10 seconds. It was still fun though. Check out the videos below of Riverside Park.
As we all know, Riverside Park became Six Flags New England over 20 years ago and since then the park has expanded and is an amusement park enthusiasts' dream. I remember going on the Superman Ride of Steel coaster several times in a row back when it first opened. I couldn't get enough of it. I was also a big fan of the original Cyclone wooden coaster. The ride wasn't for some folks as it was quite bumpy and aggressive...I loved it. Ah, the memories.
When Will Six Flags New England Open to the Public in 2023? 
With spring not too far off in the distance, people are thinking about April vacation with summer vacation not too far behind. According to Six Flag's website, the park will open to the public this year on April 7. In typical fashion, the park will initially be open to the public on select dates before going full throttle in the summer months. Check out the calendar and schedule by going here. It's not too long now before you'll be at the park sharing screams, thrills, and memories with family and friends.
LOOK: The best minigolf in every state
Using 2022 data from
Tripadvisor
,
Stacker
compiled a list of the highest-rated minigolf courses in all 50 states including Washington D.C.
LOOK: Oldest Disneyland Rides From 1955 to Today
Stacker
, set out to compile a definitive list of every Disneyland attraction you can enjoy today and ranked them by their age. Using real-time data from
Touring Plans
, Disney archives, and historical news releases and reviews, our list starts with exciting recent park additions and stretches back to the oldest opening-day classics. This list focuses on the original Disneyland Park, so you will not see any rides from its neighboring California Adventure located just across the promenade. Read on to discover the oldest Disneyland rides you can still ride today.
KEEP READING: Here are the most popular baby names in every state
Using March 2019 data from the
Social Security Administration
,
Stacker
compiled a list of the most popular names in each of the 50 states and Washington D.C., according to their 2018 SSA rankings. The top five boy names and top five girl names are listed for each state, as well as the number of babies born in 2018 with that name. Historically common names like Michael only made the top five in three states, while the less common name Harper ranks in the top five for 22 states.
Curious what names are trending in your home state? Keep reading to see if your name made the top five -- or to find inspiration for naming your baby.