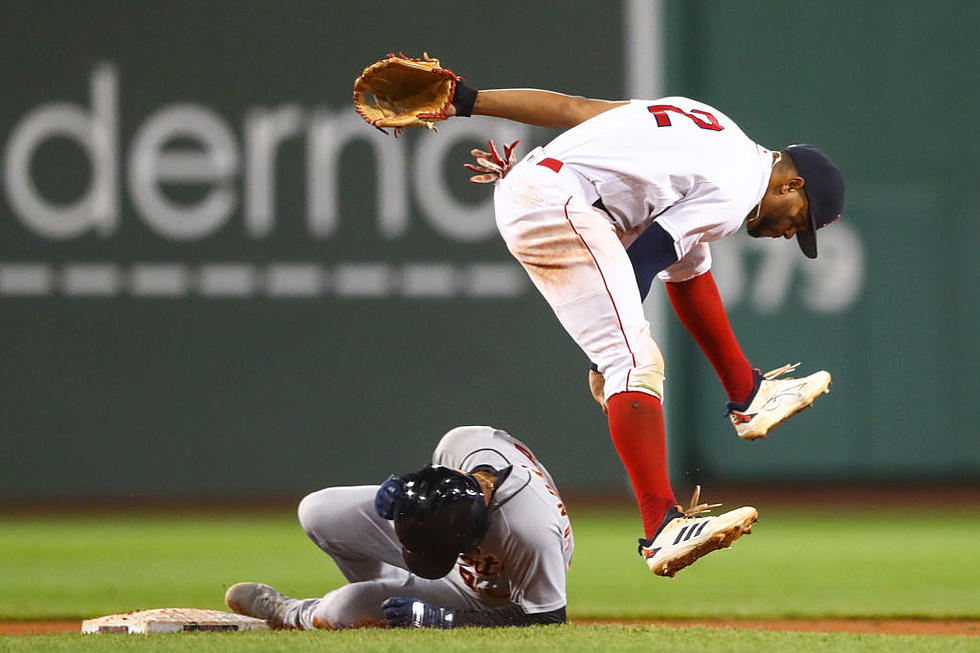 Put Your Sox on WNAW this Afternoon…Bruins Play Tonight
Getty Images
The Red Sox wrap up their series against the Tigers at Fenway this afternoon.  Put your Sox on this afternoon for the 1st pitch at 1:10 pm on New Country 94.7 WNAW in North Adams…1420-AM WBEC in Pittsfield and 94.1 WSBS in Great Barrington.
Following the 6-5 extra inning loss last night to the Tigers, the Sox will send Nathan Eovaldi against Spencer Turnbull for Detroit.  Eovaldi is off to a strong 4-2 start this season.
The Sox have lost some ground to the rest of the AL East slipping a bit in their last 10 games winning 5 and losing the same.  The Yankees where 4.5 game back last week are now just 1.5 games back along with the Rays.  The Blue Jays are 2 games back and the Orioles are taking up the rear 3 games in back of the 1st place Red Sox.
The Bruins have four games left this season and will check one of those off tonight with a game against the Rangers in New York.  The win against the Devils on Tuesday clinched a playoff spot for the Bruins while eliminating the Rangers from a playoff spot.  Depending on how many of the remaining 4 games the Bruins win will determine who they will meet in the first round of the playoffs.
The Bruins pre-game show begins at 6:30 with the puck-drop at 7:00 pm.  You can hear all the action as the B's finetune their game in preparation for the playoffs on New Country 94.7 WNAW in North Adams and 1420-AM WBEC in Pittsfield.
KEEP READING: Here are 50 of the most famous sports goofs
TACKLE THESE: Check Out the Best Uniforms In Each NFL Team's History