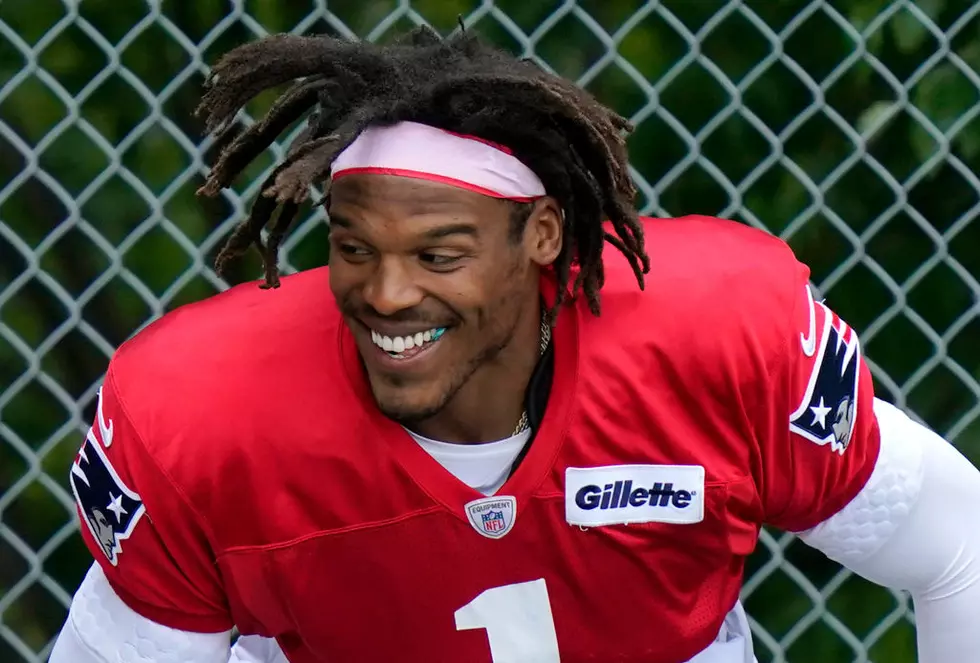 Pats vs. Broncos Monday at 5pm on 1230 WNAW
Getty Images
The Patriots game against the Broncos scheduled for Sunday at Gillette has been moved to Monday at 5pm because of precautions the NFL is taking because of another start Pats player testing positive for Covid-19.
Added to the Covid-19 positive list is Stephon Gilmore who joins teammate Cam Newton.  Gilmore tested positive earlier this week forcing the Patriots to close down the team's practice facility on Wednesday.  It will be reopening for practice on Saturday.
Rumors are circulating that the Pats star quarterback Cam Newtown might be on the field for practice on Saturday setting him up to suit-up and play on Monday.  A lot of things have to go right for Newton and the Patriots for that to happen.
The Broncos are not happy with the game moving from Sunday to Monday.  The team will have to fly back to Denver a day later than expected and will have a short week to prepare for their next game on Sunday against the Dolphins.  The Patriots are off the next weekend with their week 6 Bye Week.
You can here all the action of the Pats vs. Broncos on 1230 WNAW in North Adams and WBEC-AM 1420 in Pittsfield beginning at 4pm with the pre-game show.  Kickoff Monday is at 5pm.
Here's the rest of the Pats 2020 schedule.
Week 6: Bye
Week 7: vs. San Francisco, Sunday, Oct. 25, 4:25 p.m.
Week 8: @ Buffalo, Sunday, Nov. 1, 1 p.m.
Week 9: @ New York Jets, Monday, Nov. 9, 8:15 p.m.
Week 10: vs. Baltimore, Sunday, Nov. 15, 8:20 p.m.
Week 11: @ Houston, Sunday, Nov. 22, 1 p.m.
Week 12: vs. Arizona, Sunday, Nov. 29, 1 p.m.
Week 13: @ Los Angeles Chargers, Sunday, Dec. 6, 4:25 p.m.
Week 14: @ Los Angeles Rams, Thursday, Dec. 10, 8:20 p.m.
Week 15: @ Miami, Sunday, Dec. 20, 1 p.m.
Week 16: vs. Buffalo, Monday, Dec. 28, 8:15 p.m.
Week 17: vs. New York Jets, Sunday, Jan. 3, 1 p.m.
Enter your number to get our free mobile app
KEEP READING: Here are the best places to retire in America