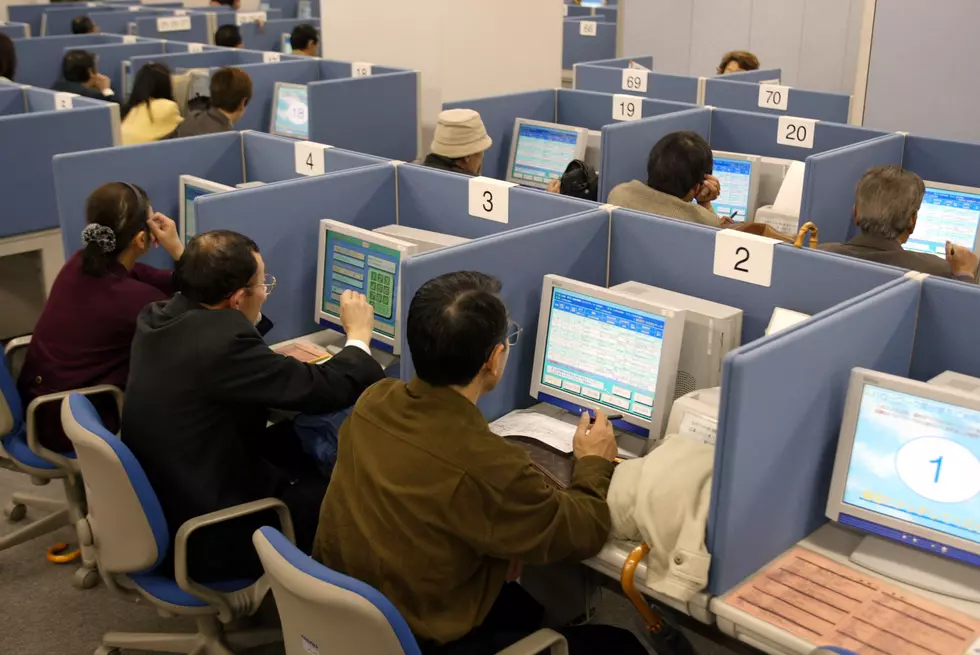 Office Workers Only Productive Less Than 3 Hours a Day
Getty Images
If you're among the millions who think an eight hour day is just too long, you're not alone: a survey of nearly 2,000 cubicle dwellers revealed they get less than three hours of work done a day.
The survey was conducted in the UK, and 79% of the 1,989 full-time worker bees polled admitted there's no way they're working at their full potential in a typical day. In fact, only 2 hours and 53 minutes of their 8 hour shift was spent productively, notes the data gathered by the company Vouchercloud.
The paltry sum was an average of the replies to the question, "If you had to state a figure, how long do you think you spend productively working during work hours on a daily basis?"
Not surprisingly, surfing the Internet was listed as a major time-waster, with 47% of respondents admitting guilt for "checking social media," just besting "reading news websites" at 45%.
Also no surprise, "texting" was listed as more attractive than work for more than a quarter of the respondents, 31 percent of whom also cited "making hot drinks" as a fitting distraction, compared to 38% who admitted "discussing out of work activity with colleagues" helps pass the time on the boss' dime.