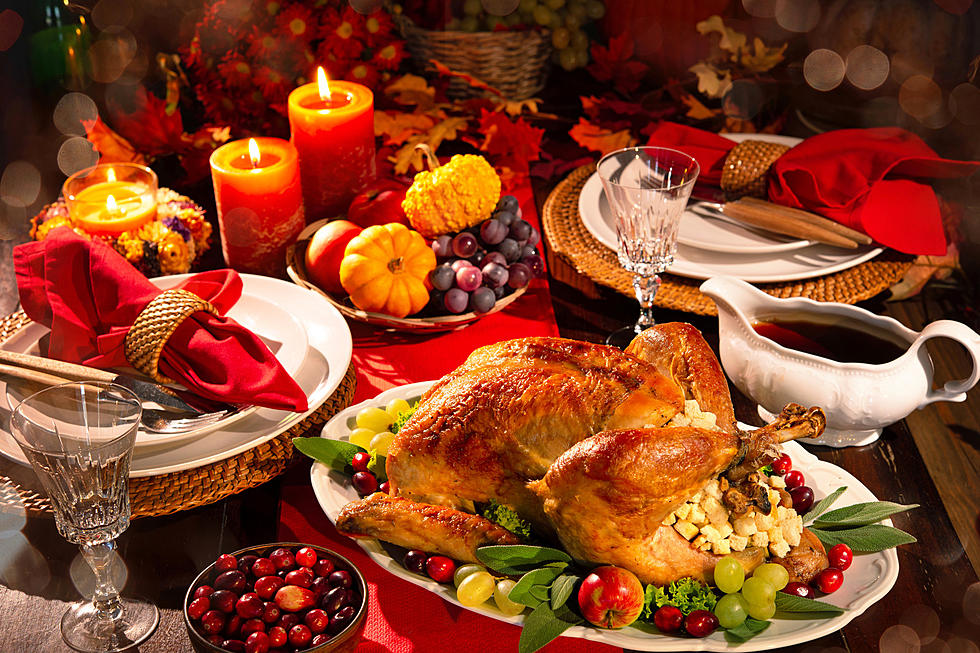 Massachusetts Families Could Be Without an Essential Item This Thanksgiving
AlexRaths
Thanksgiving is one holiday that I particularly enjoy each year. Getting the family together for a delicious feast as the kitchen is full of robust, delicious scents is welcome in my home each year. Those scents along with the leftovers are part of the reason my wife and I continue to host the feast each and every year.
Massachusetts Residents Could be Without an Essential Item This Thanksgiving if they Don't Prepare Ahead of Time
When preparing for Thanksgiving you want to make sure that you have all of the essentials ready to go. From the Turkey, stuffing, mashed potatoes, pies, and more. Nobody wants to have an incomplete Thanksgiving. One item that is essential for many people on Thanksgiving is a glass of wine or another type of alcoholic beverage. If that is the case in your household you need to make sure you purchase those beverages ahead of time as liquor can't be purchased or sold by law on Thanksgiving Day in Massachusetts. Here is the actual law according to the Massachusetts Legislature's website.
No licensee under section 18 or 19 shall sell or deliver alcoholic beverages on a Sunday or on the last Monday in May before 12:00 noon, Thanksgiving day or Christmas day.
In addition, a 2017 article in The Lowell Sun had some information about restricted alcohol sales on Thanksgiving and Christmas in Massachusetts.
Currently, liquor sales are illegal on Thanksgiving and Christmas in Massachusetts. That law, Garry said, most likely originated from the "Blue Laws" in the Colonial days, when it was seen unholy to drink alcohol on a holiday.
There you have it. If alcohol is a necessary item on your Thanksgiving and Christmas holidays this year, plan accordingly and purchase the items prior to the holidays or you'll be out of luck.
LOOK: 50 cozy towns to visit this winter
Stacker
created a list of 50 cozy American towns to visit each winter. Towns were selected based on visitor opinions, ratings from nationwide publications, and tourist attractions.
Gallery Credit: Laura Ratliff
LOOK: Holiday gift crazes and fads of the past century
Stacker
compiled a list of toy crazes from the past 100 years.
Gallery Credit: Jennnifer Billock
LOOK: 25 over-the-top Christmas displays from across America
To help get everyone in the mood for the upcoming holiday season,
Stacker
compiled a list of some of the most over-the-top Christmas displays across America.
Gallery Credit: Annalise Mantz & Madison Troyer