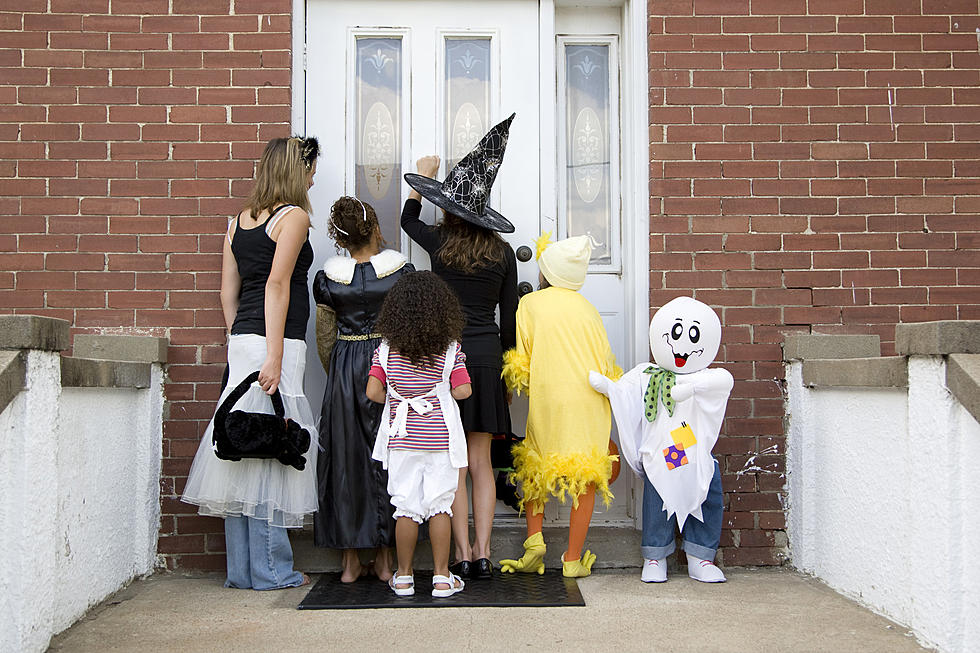 MA Residents: Pay Heed To These Halloween Safety Tips
JBryson
Bay State residents: We have finally reached "the witching hour". All Hallow's Eve (aka Halloween) will officially begin when the sun goes down. Word of warning: Look out for the ghosts, goblins and ghouls that will be roaming around our tri-state region and beyond.
Here are some tips for trick-or-treaters as these guidelines will keep everyone safe and sound on this final day of October:
To start, those in quest for candy and treats should cross the street at corners, using traffic signals and crosswalks. Look left, right and left again when crossing and keep looking as you cross. By ALL means, put electronic devices down, keep heads up and walk, don't run, across the street. Parents should teach their children to make eye contact with drivers before crossing in front of them.
Always walk on sidewalks or paths. If there are no sidewalks, walk facing traffic as far to the left as possible. Children should stroll on direct routes with the fewest street crossings. Watch for cars that are turning or backing up. Teach children to NEVER dart out into the street or cross between parked cars and those under age 12 should be accompanied by a parent or adult guardian. If youngsters are mature enough to be out without supervision, tell them to stick to familiar areas that are well lit and it is best to trick-or-treat in groups.
Take note of the costumes you have selected as children should be noticed far in advance. To start, decorate costumes and bags with reflective tape or stickers and it is BEST to choose light colors. It is better to use face paint and makeup whenever possible instead of masks, as they can obstruct a child's vision. When selecting a costume, make sure it is the right size to prevent any trips and falls prior to their quest for goodies. Kids should also bring glow sticks or flashlights to help them see and be seen by drivers.
Which brings us to those who will be behind the wheel: Keep in mind, popular trick-or-treating hours are 5:30 p.m. to 9:30 p.m. Be especially alert for kids during those hours. Slow down and be especially alert in residential neighborhoods. Children are excited on Halloween and they could move in unpredictable ways. Take extra time to look at intersections, medians and curbs. Enter and exit driveways and alleys slowly and carefully.
This also applies to motorists: Get rid of any distractions (i.e. your phone) while driving plus focus on the road and your surroundings. As a precaution, turn your headlights on earlier before sunset to spot children from greater distances
BOTTOM LINE: On a day like this, let's make this a team effort for all to look out for one another. Have a "happy and safe Halloween"
(Some information obtained in this article courtesy of www.safekids.org)
BOO: These are the scariest haunted roads in America
Brace yourself for the next turn.
Way.com
breaks down the most haunted roadways in America.
Gallery Credit: Stacker