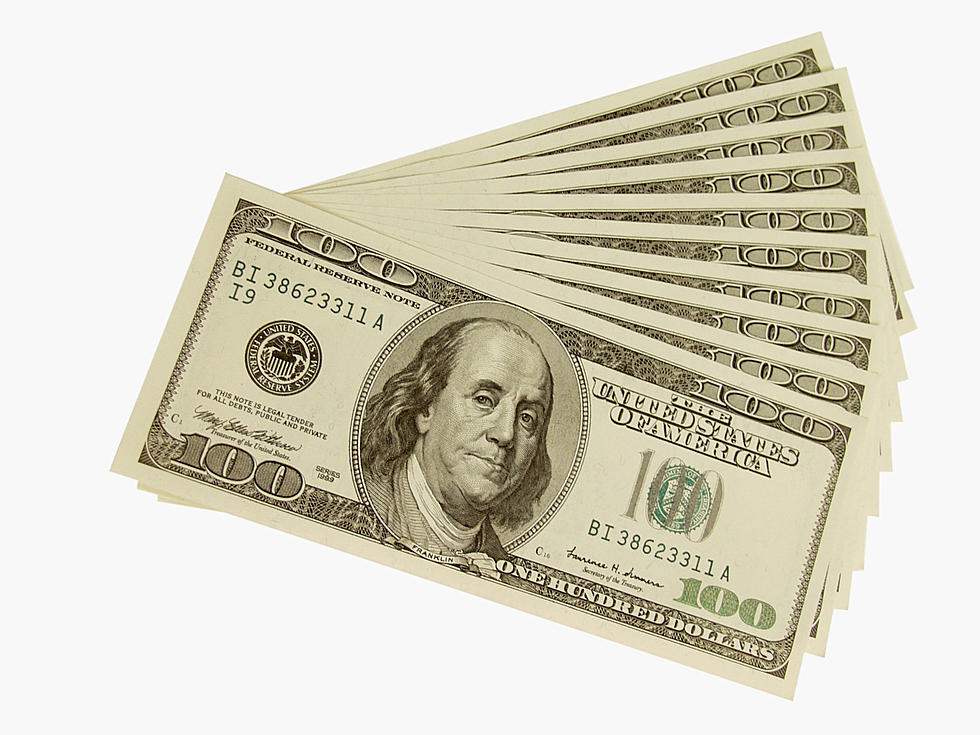 MA Has Billions In Unclaimed Funds Available For Bay State Residents
Medioimages/Photodisc
Did you know that Massachusetts has $3.4 billion in unclaimed money? Let's face it: We're all struggling to make ends meet these days. So wouldn't a little windfall be nice? Massachusetts residents take note: The Bay State's Treasury has returned over $174 million to people last year and they have billions more waiting to be claimed.
Reginald Steele is the lead investigator with the Massachusetts State Treasurer's Office as his mission is to oversee the Unclaimed Property Division. He tries to track people down to give them money each and every day.
"In my past experiences at other positions, my investigations ended with someone being arrested or someone losing their job, Here at the end of investigation, I'm handing someone a check."
Examples of unclaimed property include forgotten bank accounts, unpaid wages plus uncashed dividends and checks.
Christina Lambert is the director of publication and external relations at the Treasury's Unclaimed Property Division. She reiterated there are options for those who don't realize that funds will be heading their way in the near future:
"The big money is life insurance policies, shares of stock, matured CDs, checking accounts, The older you are, the more likely you are to have unclaimed property."
To check, just log on to this web site for further information. Type in your name and search. Collecting this cash is an easy process if it's in your name.
Lambert added: "There is a fast track process if you enter your social security number. If it's a match, it will auto-approve you and you will get your check in about 15 business days."
But it takes longer if you are making a claim in someone else's name as additional documentation are required if you are not claiming it for yourself. If you're claiming for an estate, a deceased relative or a trust, appointments are required from probate court death certificates. This money will continue to remain with the state until someone claims it.
BOTTOM LINE: A little extra MOOLAH, MOOLAH, MOOLAH is a welcome sight especially during these tough, economic times.
(Some information obtained in this article courtesy of www.nbcboston.com)
LOOK: Here are 25 ways you could start saving money today
These money-saving tips—from finding discounts to simple changes to your daily habits—can come in handy whether you have a specific savings goal, want to stash away cash for retirement, or just want to pinch pennies. It's never too late to be more financially savvy. Read on to learn more about how you can start saving now. [
From:
25 ways you could be saving money today
]