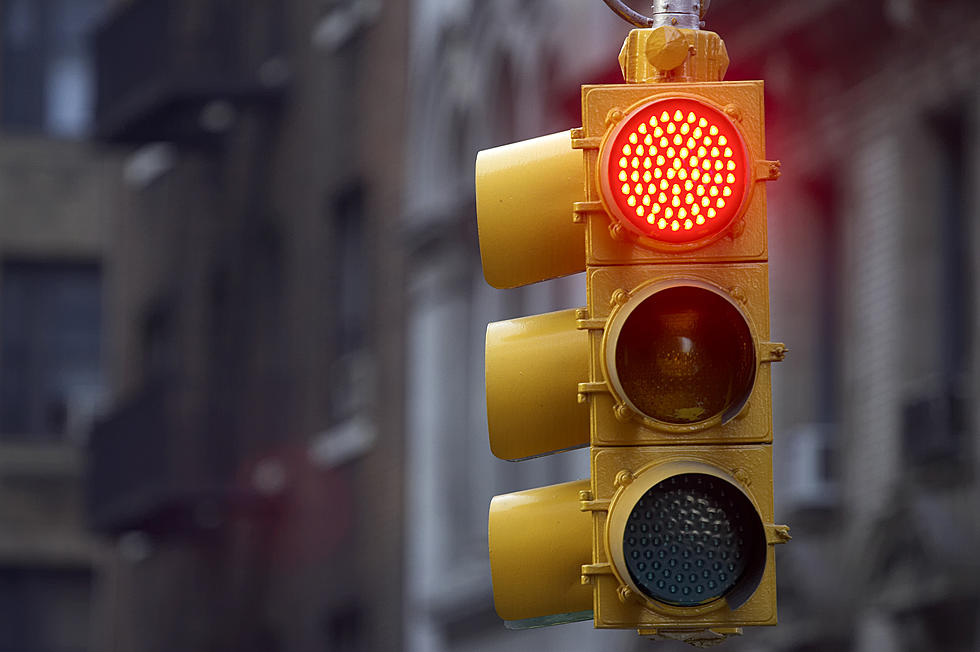 MA Drivers Can't Stand This Moment While Driving!
gynane
Massachusetts residents and neighboring residents in eastern New York and north west Connecticut, take note: If you're one of the 115 million Americans who heads to work in a vehicle, on a daily basis, odds are there are few things that frustrate you more than getting stuck at a red light. Unfortunately, those precious minutes you spend waiting for a light to change are more than just annoying:
As you know, red lights often feel as though they take an eternity to change, but  that's not quite the case. According to The National Association of City Transportation Officials, the amount of time for a light to remain red ranges between 60 and 90 seconds. That means an urban driver would spend an average of 75 seconds waiting to forge ahead.
But the most frustrating moment is when you approach the intersection and the light quickly turns from yellow to red, you are officially stuck with nowhere to go. It seems like the computerized unit that controls these changes is all out to get you and that's my feeling as I drive. My question is "why do those in front of me can move on and I have to delay". I feel like the system knows I'm coming and it's out for some motoring revenge. Oh the agony, if you ask me!
Route 20 is notorious for stop and start driving as you go through The Bay State and in New York's capital region and beyond. A beautiful ride, but it will definitely slow you down. The alternative: Would you rather drive on a dull highway and pay tolls in the process? Not me: I'll take the scenic route as a slice of Americana awaits me, no matter how much time it takes!
According to Triple A, approximately 20 percent of all driving time is spent being stalled at red lights and that can certainly add up. I'm glad they did the math on this one as I am truly lousy in arithmetic. Numbers and I just don't get along! Here is the scoop; The average American spends 17,600 minutes driving each year. That's 3,520 minutes, or 58.6 hours, spent waiting at red lights every 365 days. Alarming statistics, but they are cold, hard fact.
Word of warning: Keep in mind these intersections now have active red light cameras and you could be caught which results in lightening your wallet with a fine for this infraction. Where oh where is our "beloved" 20th century as I am a firm believer that Big Brother has it's eye on us wherever we go!
There is an alternative: Ever since the COVID-19 pandemic took effect three years ago, more businesses allow employees to telecommute, so the amount of time you spend waiting for green lights could plummet, if you so desire, the choice is yours!
BOTTOM LINE: Pack your patience, although I have to admit, that is NOT one of my strong points in life, but when you're "On The Road Again" there is no other alternative. and you certainly DON'T want a ticket in the immediate future. Think about it!
(Some information obtained in this article courtesy of www.yahoo.com/news)
Best Looking State Patrol Cars In (Almost) Every State
For the past 10 years, the American Association of State Troopers has held a contest to determine which state has the best looking patrol cruiser. Nearly every state police agency submits their best photo of their sharpest patrol vehicle a chance to win the coveted cover photo on the association's annual calendar. From cop cars rushing through blizzards to vehicles on the Grand Ole Opry stage, here are this year's nominees.