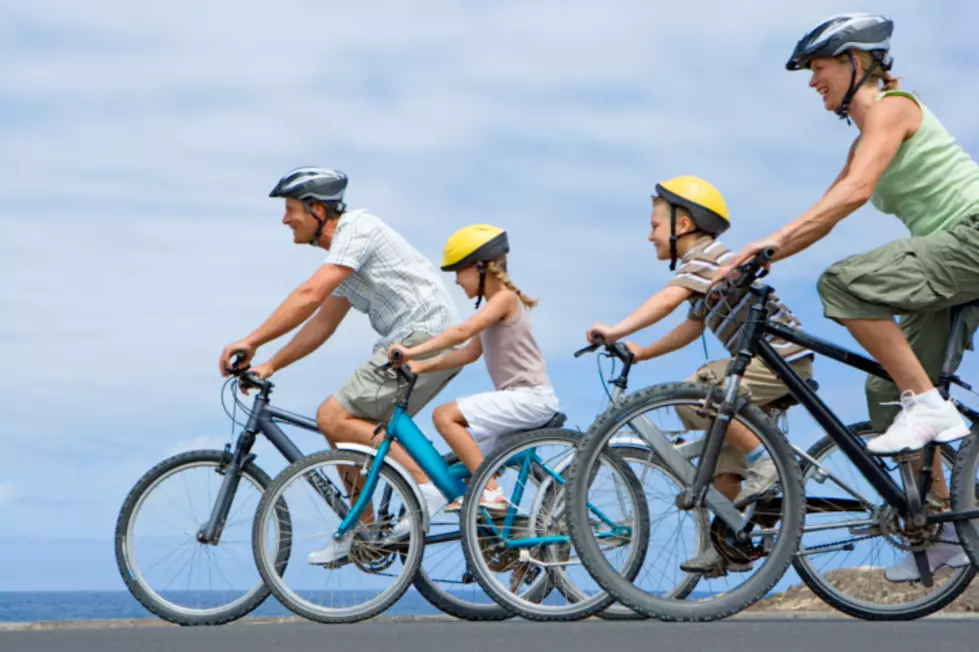 Lanesborough, Cheshire Police Team Up For Community Bike Ride
Polka Dot Images
Officer Jason Costa is often on patrol and stops and chats with children riding their bikes.
iBerkshires.com  reports
Costa also rides mountain and road bikes all the time. His kids ride bikes. So he'd say, hey, let's all go for a ride together. On Saturday, that's going to happen. Costa, Lanesborough and Cheshire Police Associations are teaming up for their first Ride with the Cops bike ride.
The department has a mountain bike but officers don't often get to use it in Lanesborough. Cheshire also has mountain bikes to use as needed but also don't get out very often. Costa talked with Cheshire about it and since the bikes are available, why not make it a bigger thing?
So the two Police Associations joined up to promote the community event. A few officers from each department are expected to join.
At 10 a.m. on Saturday he's looking for the community to join him at the former Sears parking lot at the Berkshire Mall for a ride up the Ashuwilticook Rail Trail to Diane's Twist ice cream shop in Cheshire and back.
The route is six miles each way so that could be long for some of the younger kids. But have no fear, there will be a special frosty treat option at Lansen Mold, which serves as a good turnaround point for those who won't go the full distance.
All Costa ask is that those who join in the ride wear a helmet. And if you don't have one, he's got about 10 recently donated to him that he can give out.