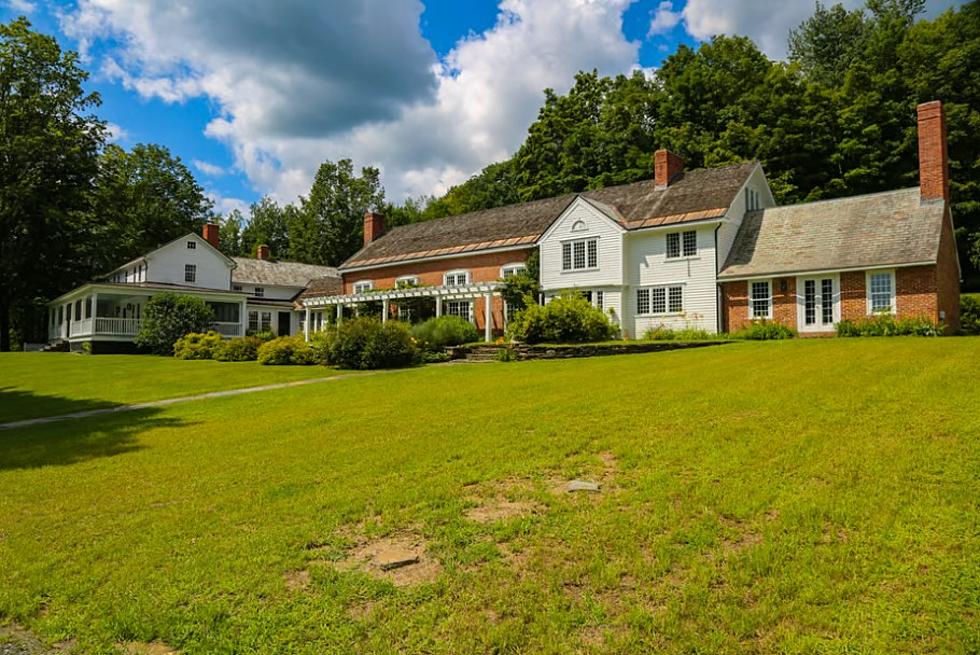 This Grammy Award Winning Singer is Selling His Bucolic Western Massachusetts Estate
Gladys Montgomery, William Pitt Sotheby's
The Berkshires of western Massachusetts have an abundance to offer visitors and residents alike. Year-round folks can enjoy stunning outdoor activities from hiking to kayaking to skiing and snowshoeing. The Berkshires are also a culinary hotspot with farm-to-table restaurants sprinkled throughout the county, from Williamstown to Great Barrington, Massachusetts.
As the premier cultural hub of western Massachusetts, there is never a shortage of world-class arts to take in, whether it's the Norman Rockwell Museum, Clark Art Institute, Jacob's Pillow, and of course Tanglewood.
The history behind the live music venue located in Lenox, Massachusetts is prolific and brings thousands to its stunning grounds summer after summer. Tanglewood has been named one of the top live music venues in the country which has seen numerous celebrities and musicians grace its stage and attend shows there as well. Everyone from Bob Dylan and The Who to Janis Joplin, Lady Gaga, and Taylor Swift (just to name a few) have performed there over the years.
With a relatively affordable real estate market (compared to let's say NYC, Boston, or Los Angeles) it's no surprise that celebrities have scooped up second homes in the bucolic Berkshires and one A-Lister recently put his western Massachusetts getaway on the market.
This dreamy country estate is located in Ashville, Massachusetts, just a hair outside of the iconic Berkshires. With over 10,00 square feet of home and 104 acres of land, this unique property combines early 19th-century Neoclassical architecture, the 1920s European estate style, and the structure and systems of the 21st-century making is the perfect getaway from city life.
This Grammy Award-Winning Artist is Selling His Idyllic Berkshires, Massachusetts Estate
Ray Lamontagne. The soulful crooner is no stranger to New England's beauty. He was born in raised in Nashua, New Hampshire, and spent the early years of his career in the Boston area. This spectacular property listed by Gladys Montgomery with William Pitt Sotheby's could be yours for just $5,250,000