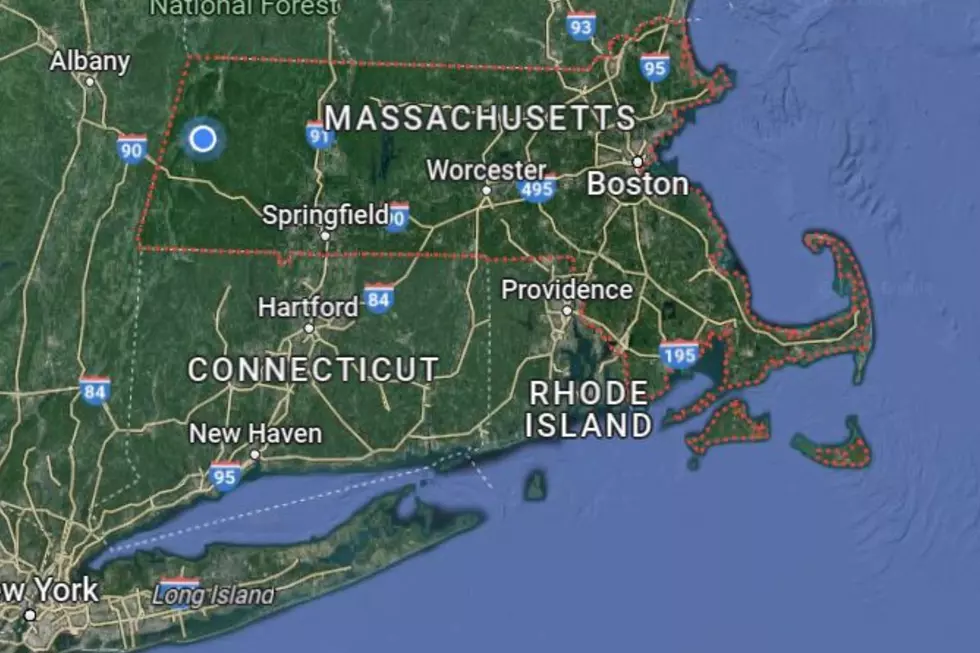 Here Are The Top 2 MA Roadside Attractions
Google Maps
Massachusetts is one of the most exciting places to visit in New England, as tourists meet at the crossroads of history and culture. The Bay State truly has something for everyone. Here are a pair of destinations that are mandatory to check out while you're seeing the sights. A hint: One is out east, the other is located in Berkshire county.
(Photo image courtesy of www.wikipedia.org)
At the top of this list, you can retrace the steps of history along The Freedom Trail in Boston as you can explore  events that took place during of the American Revolution as sites around the capital city bring you back in time..
(Photo image courtesy of www.massar.org/the-freedom-trail)
The 2 and a half mile long urban trail begins at Boston Commons, which has been deemed as the oldest public park in America, and ends at Bunker Hill Monument, used to commemorate the site of the war's first battle.
(Photo image courtesy of www.thefreedomtrail.org
The trail includes 16 sites, each revealing more information about the war, including the hall that sparked the Boston Tea Party, Paul Revere's home, and the decommissioned USS Constitution. For a detailed look of what you can experience, log on to their web site by going here.
The second popular stop is located right here in our backyard as his legacy is preserved daily at The Norman Rockwell Museum. He is considered a grandfather of American Illustration, as the museum that bears his name holds the largest collections of original works by the famous 20th century American painter.
Visiting the Norman Rockwell Museum is one of the top Massachusetts attractions located at Glendale Road in Stockbridge (aka route 183) as you can sample the works from one of the country's most celebrated artists who perfectly captured American culture and everyday life.
The museum is an ample space with a total of 10 galleries featuring many paintings and drawings as a full day trip is strongly recommended. Other galleries feature rotating exhibitions. Check out the museum grounds which also includes a variety of artwork in the outdoor sculpture garden and Mr. Rockwell's original studio that was relocated from his home. A true tribute to a gentleman whose memory ALWAYS remains eternal and everlasting. To obtain more information, log on to their web site
(Photo image courtesy of The Norman Rockwell Museum's web site)
BOTTOM LINE: The Bay State is a treasure. Unlock all the Commonwealth has to offer and by patronizing these sights, you will also help out the local economy in both of these communities.
LOOK: Must-do activities at every national park
Stacker
lists the must-do activities at every national park ranked by the annual number of visitors.