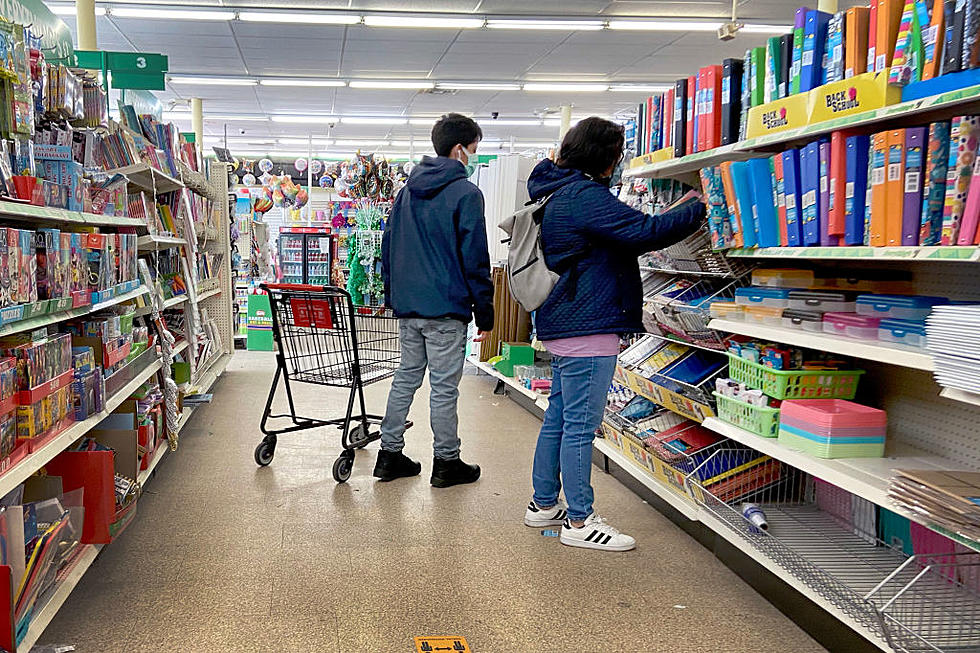 MA Residents May Be Forced to Shop Elsewhere for Discount Items
Getty Images
Thanks to the pandemic and other economic factors consumers have been switching up their shopping habits and have been opting to purchase their items at discount stores. I myself have made some changes to my shopping habits as saving money on a daily and weekly basis has become a priority as of late. I'm finding that items that I may have purchased elsewhere in the past, I'm now purchasing at discount stores like Dollar Tree for example. In Berkshire County, there are Dollar Tree locations in Pittsfield, Great Barrington, and North Adams.
Massachusetts Residents May Soon Find It More Difficult to Purchase Some Items at Dollar Tree
Though it's not clear exactly which items may become more difficult to find at Dollar Tree, the store may be forced to lock up some of their items or discontinue them altogether as the company had a large drop in gross profits in the previous quarter. According to several internet media sources, this change and drop in profit is due to a variety of factors including consumer demands changing from buying items they want to buying items they absolutely need like food for example. Higher prices for fuel and electricity are also factors but maybe the biggest factor is theft. Many discount stores are dealing with theft on a regular basis whether it's petty shoplifting to organized sprees where entire shelves get cleared and Dollar Tree is not exempt from being a victim of these crimes.
If You Are Looking to Make Purchases at Dollar Tree, There are Plenty of Locations Throughout  Massachusetts
Dollar Tree has locations throughout Massachusetts including the three Berkshire County areas mentioned earlier but you can also find Dollar Tree Stores in Boston, Chicopee, Springfield, Webster, Worcester, West Springfield, Lowell, Framingham, and many more locations. You can find the location closest to you by going here. It's unfortunate that the discount stores are taking a hit but hopefully with Dollar Tree's plan to switch some things around they can pull the nose up. All I can say is lock up the thieves.
QUIZ: Can you identify 50 famous companies by their logos?
How well do you know the logos of 50 of the world's most famous companies? Keep scrolling to see if you can guess which icon belongs to which brand.
LOOK: Here are 50 of your favorite retail chains that no longer exist
Are you ready to see the top 50 major retailers that no longer exist? Keep reading to see if your favorites made
the list
.
LOOK: The 25 least expensive states to live in