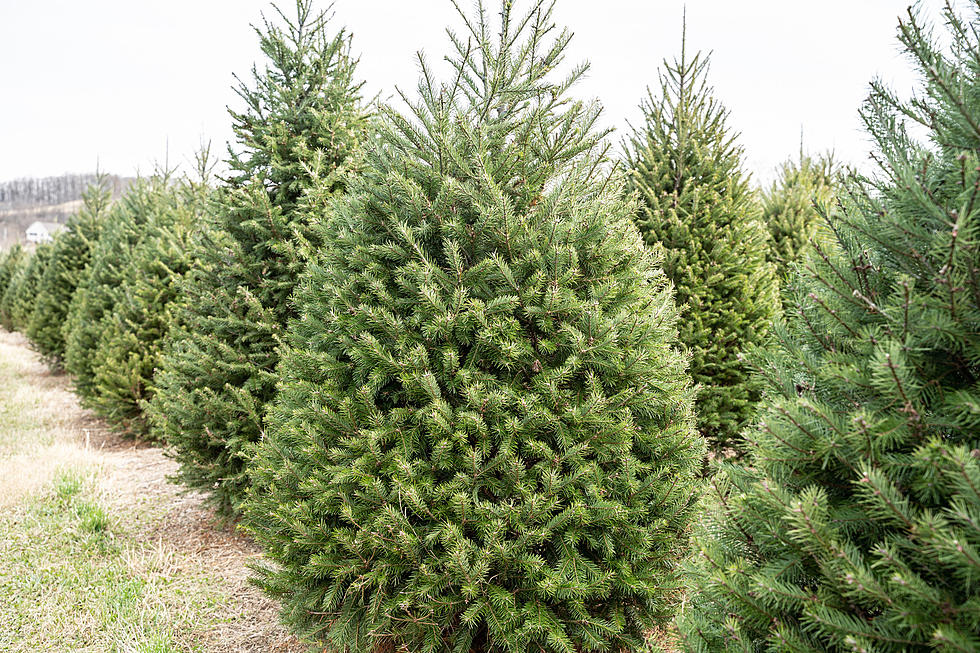 Here's the Best Time to Buy a Christmas Tree in Massachusetts
arlutz73
We're getting into the holiday season which means purchasing a Christmas Tree will be on many people's holiday checklists. Some folks may already have an artificial tree from years past and may use it again this year as part of their holiday decoration festivities. Others will be making a trip out to a Christmas Tree farm to select that perfect tree for this year's holiday.
If You Plan on Purchasing a Real Christmas Tree This Year There are Plenty of Christmas Tree Farms in Massachusetts to Choose From
If you are opting to purchase a real Christmas Tree this year, you may be happy to know that according to mass.gov, Massachusetts has approximately 250 Christmas Tree Farms. No matter where you live in Massachusetts it shouldn't be too difficult to find a Christmas Tree Farm near you as you can find farms in Great Barrington, Ashfield, Shelburne Falls, Washington, Hatfield, Westfield, Granby, Hadley, Chicopee, Belchertown, Haverhill, Boston, and the list goes on and on. As a matter of fact, you can find a Christmas Tree Farm near you by going here.
When is the Best Time to Purchase a Real Christmas Tree?
According to Forbes, the best time to buy a real Christmas Tree is around Thanksgiving. The article states the following:
Many tree farms have sales around Thanksgiving, which is usually the best time to buy a real Christmas tree—and is oftentimes even less expensive than waiting to make your purchase on Black Friday or later. Unlike artificial trees, which are frequently imported from overseas, a benefit of shopping at a choose-and-cut tree farm is supporting a local business.
The article also states that if you wait up until the week of Christmas to buy a tree you'll more than likely find the lowest prices available but of course, that means you run the risk of a much narrower selection to choose from. Will you be purchasing a real tree this year or will you be going with an artificial one?
LOOK: 50 cozy towns to visit this winter
Stacker
created a list of 50 cozy American towns to visit each winter. Towns were selected based on visitor opinions, ratings from nationwide publications, and tourist attractions.
Gallery Credit: Laura Ratliff
LOOK: 25 over-the-top Christmas displays from across America
To help get everyone in the mood for the upcoming holiday season,
Stacker
compiled a list of some of the most over-the-top Christmas displays across America.
Gallery Credit: Annalise Mantz & Madison Troyer
LOOK: Holiday gift crazes and fads of the past century
Stacker
compiled a list of toy crazes from the past 100 years.
Gallery Credit: Jennnifer Billock