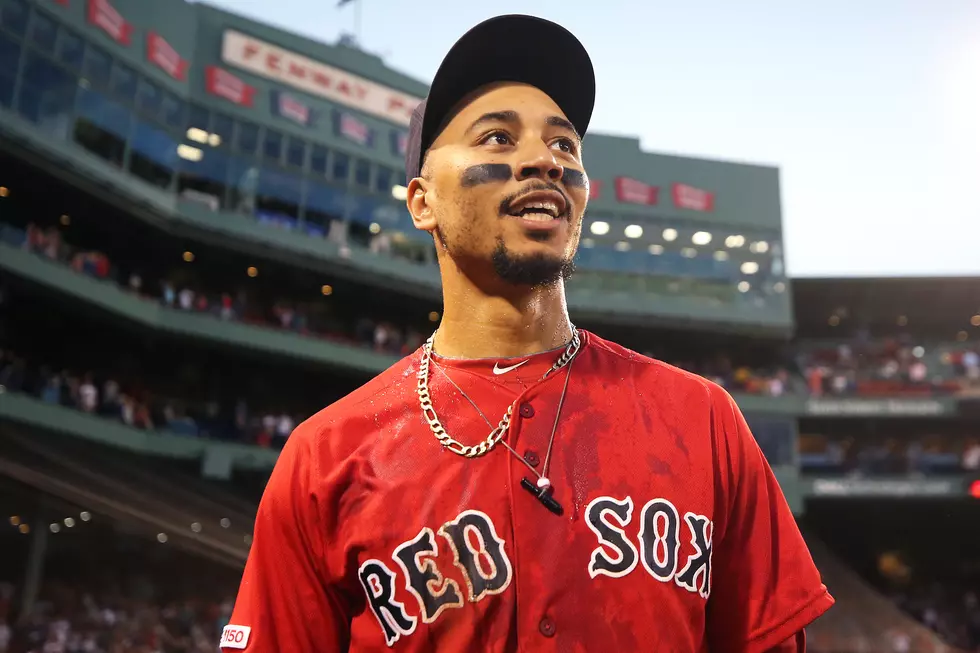 Betts and Price Headed to L-A
Getty Images
It looks like the next time we see Mookie Betts at Fenway he'll be wearing a different uniform.
The Sox are sending the former MVP to the LA Dodgers along with lefty starter David Price and cash for outfielder Alex Verdugo. Also as part of the deal, right-handed pitcher Brusdar Graterol will come to Boston from the Minnesota Twins, with the Dodgers sending righty Kenta Maeda to the Twins.
All of this is according to "reports" from "sources" as of this morning since the deal has not been officially announced by the teams involved and is pending medical exams.
In January, Betts had agreed to a deal with the Red Sox for $27 million for 2020, but did not want to sign a contract extension preferring instead to test his market value in free agency after this year. The team is determined to keep player payroll under MLB's $208 million dollar Competitive Balance Tax ("Luxury tax") threshold. So it's not like management didn't think Mookie was worth the money, but that they couldn't see anyone worth a salary that would push them over the luxury tax limit.
It's the business of baseball at it's best--or worst, depending on your point of view.
And no, the Red Sox, who still don't have a manager one week before Spring Training, don't play the Dodgers this season.