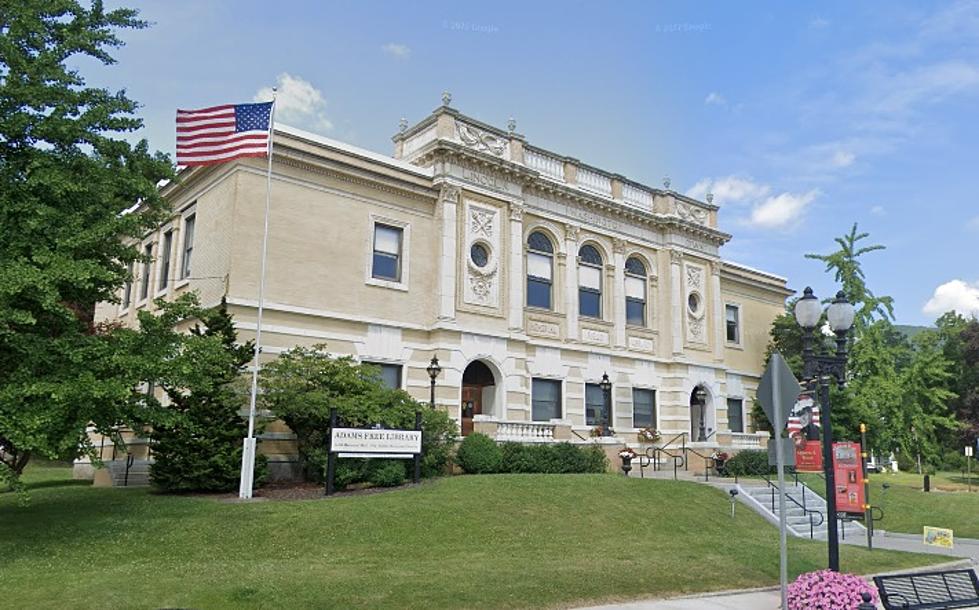 Berkshires is Home to 2 of the Most Beautiful Massachusetts Small Towns You Should Visit
Google Maps
If there is one thing that there is definitely no shortage of throughout all of Massachusetts, it is plenty of beautiful small towns. Not a lot of states have that luxury. In fact, in most states, when you think small towns, it's could end up being more of a desolate ghost town. Luckily, that's not the case in the Bay State. And it just so happens that two of those most beautiful small towns you should visit in Massachusetts are right here in the Berkshires.
The popular travel publication 'World Atlas' recently released their list of the 14 Most Beautiful Massachusetts Small Towns You Should Visit. While there were certainly plenty of towns spread out throughout the Bay State that showed up on the list, that didn't stop a couple spots in Berkshire County from making an appearance.
What are the Beautiful Massachusetts Small Towns in the Berkshires You Should Visit?
Here's why 'World Atlas' said Adams showed up on their list of the most beautiful Massachusetts small towns that you should visit:
Adams is a quaint paradise located in the valleys of Berkshire County, a fifteen minute drive from the New York and Vermont state borders. This town was founded in 1778 and has a population of 8,166. When you visit Adams, you can take your pick of adorable bed & breakfasts to stay at. Take a stroll through town to see some beautiful old buildings (be sure to check out the architecture at the Adams Free Library!) before you head out for a picnic in Savoy Mountain State Park. Enjoy the stunning views of the Hoosac Range to the east and Massachusetts' highest peak, Mount Greylock, to the west.

While you're soaking in the sights in Adams, you can also visit the Susan B. Anthony Birthplace Museum and the Quaker Meeting House. Take the family to the Adams Summer Movies Under the Stars film series, or catch a live show at The Adams Theater!
You can see why Adams would make the list. So, where is the other spot in the Berkshires among Massachusetts most beautiful small towns to visit? For the answer to that, we make a trip down south to the town of Lee.
Lee has its own unique history and you get that feeling as soon as you enter the town. Here's why Lee ended up on 'World Atlas's list:
 

If you were in high school (or parented a high schooler) during the Broadway debut of Hamilton (2015), the name Charles Lee might be familiar to you. While he and the nation's founding fathers did not necessarily get along, this gorgeous town named after him in central Berkshire County gets along with everyone! Lee was founded in 1777 and is home to 5,788 people.

Lee boasts classic US architecture (right down to Joe's Diner). The Lee Library is a must-see, with a huge historical collection and its own fascinating history. The library is the only remaining Cambridge library building in the Berkshires. Lee is also home to historical museums about homes and railways, and you need to take a dip in Lee's serene Laurel Lake. Lee is everything we love about the Berkshires!
Of course, we already know there are plenty of great spots to make your way to throughout the Berkshires, but if you're looking to visit some of the most beautiful small towns throughout Massachusetts, you know where to go! Enjoy, Berkshires!
8 Massachusetts Cities That Have the Best Downtowns
19 Massachusetts Towns That End In 'ham'