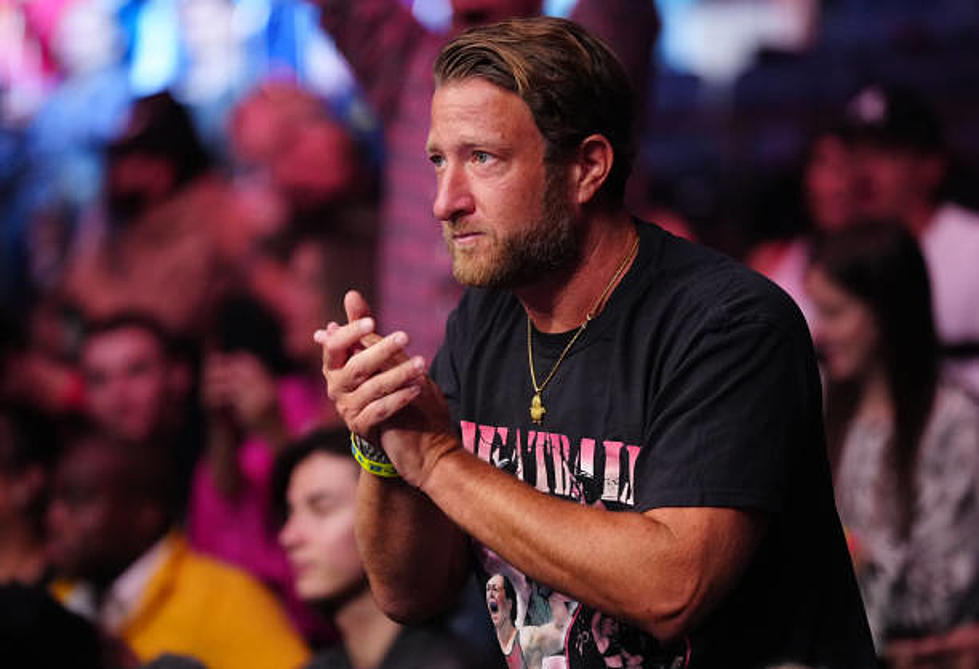 Barstool's Dave Portnoy Purchases $42 Million Massachusetts Property
Zuffa LLC
There is a new "most expensive home in Massachusetts history" and it has been purchased by none other than Barstool Sports founder Dave Portnoy. The newly purchased property sold for $42 million and broke the record that was sent previously, right down the road from Portnoy's new property, when it was purchased in July for $38 million. So, where is it that this newly purchased, record setting property is located?
Multiple outlets, including 'Forbes' reported the sale of the new lavish property that the Barstool founder has snagged up. The waterfront property on 1.2 acres in Nantucket is exquisite to witness just from the outside.
According to Forbes, the 1.2 acres covers two properties at 68 and 72 Monomoy Road. They feature a 5,200-square-foot main estate with a two-bedroom guest house and pool in Nantucket's Monomoy neighborhood. Portnoy's newly purchased estate will overlook a sunset view over Nantucket Harbor and its historic downtown.
The newly purchased properties in Nantucket consist of main residence, a pool and separate guest quarters. The primary suite has an indoor-outdoor shower, which sounds amazing, and foldaway glass doors that open to Nantucket Harbor. You can't ask for much more luxury than that.
Did we mention his new Nantucket adjacent properties have an underground tunnel connecting them? For some reason, that seems like a very Dave Portnoy thing to have in your home. As if he would ask, "Does it come with underground tunnels?" Perhaps if the answer was no, that would have been a deal breaker.
The Barstool Sports founder is also known for his many reviews of pizza joints around the country, which on their own, are extremely entertaining, and valued by pizza enthusiasts. Here is one of his most recent reviews of a New York pizza spot:
And there it is, Dave Portnoy scoring a solid pizza joint in New York. And in case it comes up in any future trivia, you now know that the most expensive home in Massachusetts history has been purchased by Barstool Sports founder Dave Portnoy.